What Details Are Needed for a Car Insurance Claim?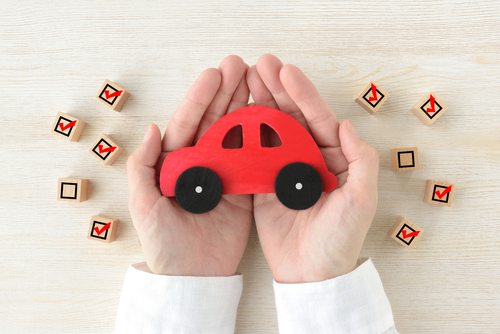 Being in a car accident is a scary experience. In the immediate aftermath, there are so many things you're trying to wrap your head around, especially when it comes to filing an insurance claim. Continue reading to find out what details are needed for a car insurance claim in New Jersey.
Read more: Can I Still File A Lawsuit Even If I Live In A No-Fault State?
What To Do Right After Your Accident
Immediately after the accident, there's a handful of things you should do that will help you out later when filing a claim: 
Make sure you get the other driver's insurance information
Get the contact information of the other driver, including their name, phone number, driver's license number and registration number
If you're not driving your own car, be sure to provide contact information for the car's owner.
Take photos of the accident scene, including any traffic signs, lights, weather conditions and damage to your vehicle
If the other driver is not insured, file an accident report with the police
Read more: What Should I Do If I'm Involved In An Accident With A Driver Who Doesn't Have Insurance?
What Do You Need to Provide to Your Insurance Company to File a Claim?
When providing information to your insurance company, the steps you took above will come in handy. This is because the insurance company will want to know the:
Name of the other driver
Address and contact information for the other driver
Registration number of the other car involved
Their car insurance carrier
Names and contact information of any passengers involved
Date and time of the accident
A reference number, if the police were called to the accident scene
Read more: How Long Do I Have To Report An Accident To The Insurance Company?
What Happens Next?
Once you provide all of the information to your insurance company, they will conduct an investigation into the details of your case to determine whether or not they're going to pay your claim. Remember, New Jersey is a no-fault accident state, which means you will be turning to your own insurance carrier to seek coverage for all of your medical costs, rather than another driver, regardless of who was at fault.
Do I Need a Lawyer?
Dealing with insurance companies after a car accident can be quite the headache, and you may not always get the result you want from it. Hiring a personal injury lawyer to help you get the compensation you deserve is an important step on your road to recovery. 
Contact A Scotch Plains Personal Injury Lawyer To Discuss Your Car Accident Case In New Jersey
Did you or a loved one sustain serious injuries due to a car accident in New Jersey? Don't let the medical bills pile up while you wait for the negligent party or their insurance company to do the right thing. Right now, you need an aggressive personal injury attorney on your side, fighting to get you the compensation you need, want, and deserve. The skilled attorneys at Bramnick, Rodriguez, Grabas, Arnold & Mangan, LLC represent clients in Union, Plainfield, East Orange, Irvington, and throughout New Jersey. Call (908) 325-5571 or fill out our online contact form to schedule a consultation about your case. We have an office conveniently located at 1827 East Second St., Scotch Plains, NJ 07076, as well as offices in Westfield, Newark, East Brunswick, Clifton, Cherry Hill, and Elizabeth.
The articles on this blog are for informative purposes only and are no substitute for legal advice or an attorney-client relationship. If you are seeking legal advice, please contact our law firm directly.