Can I Still File a Lawsuit Even if I Live in a No-Fault State?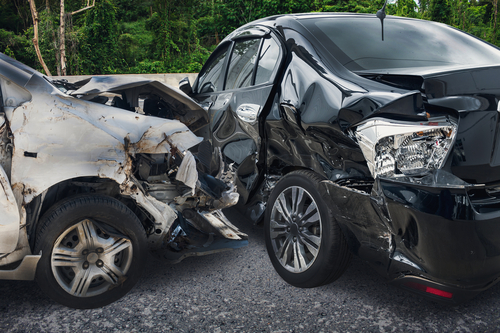 No-fault insurance states seek to provide compensation to motor vehicle accident victims as quickly as possible without the need to determine fault for the accident, which can help reduce costs for insurance companies and thereby reduce overall costs for those insured. When you've been involved in a motor vehicle accident in a no-fault state such as New Jersey, you may have questions about your rights to file a lawsuit against another motorist who was responsible for causing your accident. Learn more below. 
What is the No-Fault System?
In a no-fault system (sometimes referred to as the personal injury protection [or PIP] system), the insurance company provides compensation to its policyholder or insured (up to the specified coverage limit) for out-of-pocket expenses arising from a motor vehicle accident, such as medical bills or lost wages/income, regardless of who was at fault for the accident. Where an accident only results in minor injuries, the no-fault system greatly reduces costs by allowing the parties to avoid the need to hire attorneys and resort to the legal system to determine fault for the accident.

As of 2020, in addition to New Jersey there are 14 states that use a no-fault insurance system for auto/motor vehicle insurance:

Arkansas
Delaware
Florida
Hawaii
Kansas
Kentucky
Maryland
Massachusetts
Michigan
Minneota
New York
North Dakota
Oregon
Pennsylvania
Utah
With no-fault, the intention is that individuals involved in a motor vehicle accident will first turn to their own insurance companies for compensation for out-of-pocket expenses. Only once the no-fault coverage is exhausted will drivers and passengers involved in an accident turn to one another for compensation for damages.
Read more: How Long Do I Have To Report An Accident To The Insurance Company?
Filing a Lawsuit in a No-Fault State
In no-fault states, legal claims or lawsuits are usually only filed when someone suffers a serious injury and incurs damages beyond the limits of his or her no-fault coverage. With serious injuries requiring weeks or months of treatment and rehabilitation, it is very easy to exhaust the limits of no-fault coverage. When that occurs, an injured driver or passenger can turn to the driver of the vehicle responsible for causing the accident for compensation for damages not covered by no-fault insurance, such as medical bills, lost wages or earning capacity, and vehicle or other property damage.

In New Jersey's no-fault system, there is also the limitation on liability options in insurance policies. When you select the limitation on liability option in a New Jersey auto insurance policy, you can only file suit for economic damages that exceed the limits of your no-fault coverage, such as medical bills, lost income, and property damage. You may not pursue compensation for non-economic damages like pain and suffering or lost quality of life unless you have suffered a serious or permanent injury, such as loss of a body part, loss of a fetus, significant disfigurement or scarring, displaced fracture, or injury to a body part that will not heal to normal functioning. Selecting the limitation on liability option can help reduce the cost of your auto insurance policy; if you do not select the limitation on liability option, you can pursue the full extent of your uncompensated economic and non-economic damages against an at-fault driver regardless of the extent of your damages.
Read more: What Should I Do If I'm Involved In An Accident With A Driver Who Doesn't Have Insurance?
Contact a Scotch Plains Personal Injury Lawyer to Discuss Your Car Accident Case in New Jersey
Did you or a loved one sustain serious injuries due to a car accident in New Jersey? Don't let the medical bills pile up while you wait for the negligent party or their insurance company to do the right thing. Right now, you need an aggressive personal injury attorney on your side, fighting to get you the compensation you need, want, and deserve. The skilled attorneys at Bramnick, Rodriguez, Grabas, Arnold & Mangan, LLC represent clients injured because of car accidents in New Brunswick, Perth Amboy, Paterson, Passaic, and throughout New Jersey. Call (908) 325-5571 or fill out our online contact form to schedule a free consultation about your case. We have an office conveniently located at 1827 E. 2nd St. Scotch Plains, NJ 07076, as well as offices in Westfield, Newark, East Brunswick, Clifton, Cherry Hill, and Elizabeth.

The articles on this blog are for informative purposes only and are no substitute for legal advice or an attorney-client relationship. If you are seeking legal advice, please contact our law firm directly.