What Should I Do If I'm Involved in an Accident With a Driver Who Doesn't Have Insurance?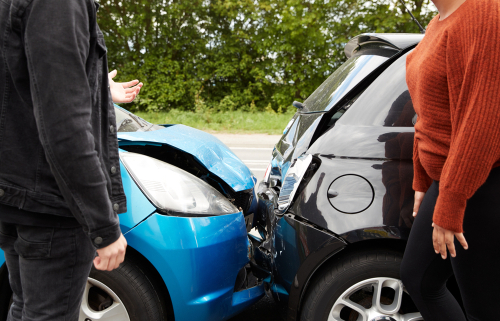 Getting into a car accident is bad enough. It's only made worse when you find out that the other driver doesn't have insurance. What are your options? Who is going to pay for your medical bills, especially if you're out of work? If you find yourself in this situation, read on for some helpful information. 
New Jersey is a No-Fault State
New Jersey is a no-fault state. This means that regardless of who is found to be at fault for the accident, your insurance company will be responsible for covering the damages for both the driver and anyone covered under the driver's policy. New Jersey drivers must purchase Personal Injury Protection, or PIP, as it's commonly referred. Learn more about PIP below.
Personal Injury Protection
PIP will cover the costs of your medical bills if you're injured in an accident. Personal injury protection is broken down into two parts; first, this type of coverage will cover any medical treatment you undergo as a result of the accident. This can include hospital visits, doctor visits, specialist visits and any medical equipment you may have needed such as crutches or a wheelchair. PIP can also help reimburse you for any lost wages you may have accrued or money spent on paying someone to take care of your home and/or family while you were recuperating. 
Related Blog: Questions To Ask Your Doctor After An Accident In New Jersey
Uninsured Motorist Coverage
New Jersey drivers are required by law to purchase uninsured and underinsured motorist coverage. The minimum coverage amounts are as follows:
$5,000 for property damage
$15,000 for single person injuries
$30,000 for injuries of everyone involved in the accident
If you are involved in an accident with another driver who doesn't have insurance, flees the scene of the accident or if the other driver's insurance carrier declares bankruptcy, you will be able to utilize your uninsured motorist coverage to help cover the costs of your injuries.
Contact A Scotch Plains Personal Injury Lawyer To Discuss Your Car Accident Case In New Jersey
Did you or a loved one sustain serious injuries due to a car accident in New Jersey? Don't let the medical bills pile up while you wait for the negligent party or their insurance company to do the right thing. Right now, you need an aggressive personal injury attorney on your side, fighting to get you the compensation you need, want, and deserve. The skilled attorneys at Bramnick, Rodriguez, Grabas, Arnold & Mangan, LLC represent clients injured because of motor vehicle accidents in Newark, Scotch Plains, Westfield, Morristown, and throughout New Jersey. Call 866-845-5571 or fill out our online contact form to schedule a free consultation about your case. We have an office conveniently located at 1827 East Second Street, Scotch Plains, NJ 07076 as well as offices located in Westfield, Morristown, East Brunswick, Clifton, Cherry Hill, and Newark.
The articles on this blog are for informative purposes only and are no substitute for legal advice or an attorney-client relationship. If you are seeking legal advice, please contact our law firm directly.