Stay Safe This Thanksgiving With These Helpful Driving Tips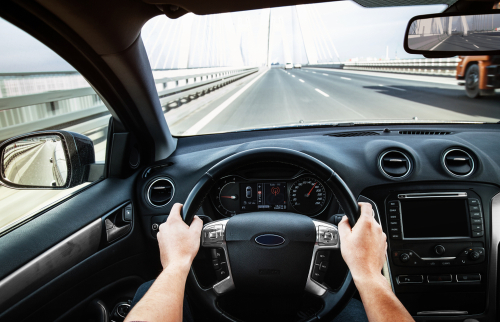 While many of us travel to spend the Thanksgiving holiday with family and friends, the increased numbers of drivers on the road means an increased risk of car accidents during this time of year. 
Thanksgiving Accident Statistics
Thanksgiving ranks among one of the most dangerous times of year on the road, along with other holiday season holidays such as Christmas and New Year's Eve. Hundreds of people across the country every Thanksgiving are killed in car accidents, while thousands more suffer serious or catastrophic injuries. 
Read more: 9 Reasons Why Driving In The Fall Is Dangerous
Reasons Why Accidents Are More Likely to Occur Around Thanksgiving
Some of the factors that contribute to making Thanksgiving a more dangerous time to be on the road include:

Out-of-town travelers – Visitors are more likely to be unfamiliar with the route they are taking, increasing the chances they take their eyes off the road to check maps or turn-by-turn directions on their phone. 
Bad weather – During Thanksgiving, many parts of the country, including New Jersey, experience bad weather including heavy rain, snowfall, or freezing conditions, which lead to poor road conditions and increase the risk of accidents, especially when drivers fail to drive carefully or at a safer speed.
Careless or reckless driving – Around the Thanksgiving holiday, drivers are more likely to be fatigued due to long road trips to visit family and friends, or after consuming alcohol following Thanksgiving parties or dinners. 
Read more: The Top 10 Most Dangerous Highways In New Jersey
Tips to Avoid Accidents While Traveling for Thanksgiving
If you are traveling for the Thanksgiving holiday, there are tips and steps you can follow to help you avoid accidents while on the road.

Make sure you've performed routine maintenance on your vehicle, and that your oil and fluid levels, tires, brakes, and battery are in good condition
Keep an emergency kit in your vehicle, which should include a flashlight, blanket, gloves, water, and basic tools such as a jack, tire iron, and jumper cables
Plan your route, and pull off the road if you need to check for directions
Don't text or talk on the phone while driving
Don't drive too fast for the road or weather conditions
Use caution when driving at night, especially when driving in an unfamiliar area
Avoid driving if you are tired or fatigued, or if you have consumed alcohol
If you are involved in an accident, you should always notify law enforcement, or call 911 if someone has been injured. Be sure to exchange contact and insurance information with the other drivers involved in the accident, and get contact information from any eyewitnesses to the accident. If possible, take photos of the accident scene and the damage to the vehicles involved. You should also report the accident to your insurance company as soon as possible after the accident. Finally, even if you don't think you were seriously injured, you should still get checked out by a doctor after your accident for any injuries you may have suffered. You may also want to seriously consider speaking with a personal injury attorney to discuss your legal rights and options following your crash.
Read more: Can I Still File A Lawsuit Even If I Live In A No-Fault State?
Contact a Scotch Plains Personal Injury Lawyer to Discuss Your Car Accident Case in New Jersey
Did you or a loved one sustain serious injuries due to a car accident in New Jersey? Don't let the medical bills pile up while you wait for the negligent party or their insurance company to do the right thing. Right now, you need an aggressive personal injury attorney on your side, fighting to get you the compensation you need, want, and deserve. The skilled attorneys at Bramnick, Rodriguez, Grabas, Arnold & Mangan, LLC represent clients injured because of car accidents in Union, Plainfield, East Orange, Irvington, and throughout New Jersey. Call (908) 325-5572 or fill out our online contact form to schedule a free consultation about your case. We have an office conveniently located at 1827 East 2nd St., Scotch Plains, NJ 07076, as well as offices in Westfield, Newark, East Brunswick, Clifton, Cherry Hill, and Elizabeth.
The articles on this blog are for informative purposes only and are no substitute for legal advice or an attorney-client relationship. If you are seeking legal advice, please contact our law firm directly.