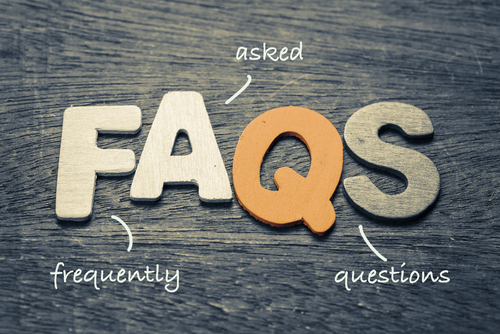 If you have been injured in an accident through no fault of your own, you need to familiarize yourself with your legal rights. Below are some of the most common questions that accident victims may have about pursuing a personal injury claim in New Jersey.
Do I Have a Personal Injury Claim Even If I Don't Feel Hurt?
Yes. Even if at the scene of your accident you don't feel like you were hurt, that does not necessarily mean you haven't suffered any injuries. The shock of an accident can cause a rush of adrenaline that masks pain and other symptoms of injury for hours or even days after an accident. Over time, as the shock of your accident wears off, you may begin to feel pain, especially if you continue to use a part of the body that was injured. That is why it is critical to get checked out by a doctor as soon as possible after your accident.
How Do I Know If I Have a Case?
You don't have to figure out whether you have a case on your own. A personal injury attorney can review the facts and circumstances of your accident and injuries and advise you as to whether you may have a viable personal injury claim. Generally, you may be entitled to seek financial compensation from someone whose careless or reckless actions caused your accident and injuries. However, the law is often more complicated than that, which is why it is important to consult with a lawyer.
How Long Will It Take to Get a Check?
Once your case is resolved, either through settlement or at trial, you shouldn't have to wait long to get a check. In addition, most personal injury cases are resolved long before reaching trial or even being filed as a lawsuit in court. Once your case is resolved, the insurance company will typically send out a check as soon as possible (although they may wait to receive a signed settlement agreement from you if you are settling your claim). Your attorney will then send you a settlement statement that lists the amount of the settlement and deducts from that the attorney's fee and any case costs you may be responsible for. If you agree with the statement, your attorney will cut you a check for the balance of the settlement.
Read more: What Is The Expected Timeline For Your Personal Injury Lawsuit?
What Do I Need to Move Forward with My Case?
It is incredibly important to collect certain key pieces of evidence to give to your personal injury lawyer to allow him or her to begin investigating your claim and building your case. This evidence might include accident scene photos, accident/incident reports (such as a police accident report or a business' incident report), eyewitness statements, and your medical records.
Read more: How Social Media Posting Can Harm Your Personal Injury Suit
What Kind of Compensation Might I Receive?
Depending on the severity of your injuries, you may be entitled to compensation in your personal injury case that includes economic damages such as expenses of your medical treatment, lost wages and income, and lost earning capacity, along with non-economic damages such as pain and suffering, lost quality of life, and loss of consortium.
Do I Need a Lawyer?
Although you are not required to have an attorney to pursue a personal injury claim, in many cases having legal representation will allow you to receive more compensation than you would if you tried to pursue your case on your own. A lawyer is especially critical if the facts of your case are particularly complex or if the at-fault party or parties deny liability for your accident and injuries or contest the amount of damages you are claiming. Most personal injury attorneys work on a contingency fee basis, meaning the client does not pay a legal fee unless the attorney recovers compensation (the attorney's fee is usually a percentage of the total recovery).
Read more: What To Bring When You Meet With Your Lawyer In New Jersey
Contact a Scotch Plains Personal Injury Lawyer to Discuss Your Case in New Jersey
Did you or a loved one sustain serious injuries in New Jersey? Don't let the medical bills pile up while you wait for the negligent party or their insurance company to do the right thing. Right now, you need an aggressive personal injury attorney on your side, fighting to get you the compensation you need, want, and deserve. The skilled attorneys at Bramnick, Rodriguez, Grabas, Arnold & Mangan, LLC represent clients injured in car accidents, truck accidents, slip and fall accidents and more East Orange, Irvington, Edison, Woodbridge, and throughout New Jersey. Call (908) 325-5571 or fill out our online contact form to schedule a free consultation about your case. We have an office conveniently located at 1827 E. 2nd St., Scotch Plains, NJ 07076, as well as offices in Westfield, Newark, East Brunswick, Clifton, Cherry Hill, and Elizabeth.
The articles on this blog are for informative purposes only and are no substitute for legal advice or an attorney-client relationship. If you are seeking legal advice, please contact our law firm directly.