How Social Media Posting Can Harm Your Personal Injury Suit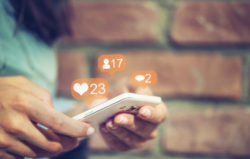 Most people post constant updates about their lives on social media. This means sharing stories, pictures and details about all of their activities. However, it has become common practice for defendants in personal injury cases to look at any social media posts to see if they might undermine a plaintiff's case. The attorney representing you on your personal injury claim should be able to set some common sense rules to help you to avoid this issue and to make sure you do not harm your claim.
Sometimes plaintiffs do not know why things posted online can be so harmful to their interests. After all, it is just a few pictures from a vacation? Why would this make any difference?
Well, it depends on the nature of the photos and what is posted. In some cases, a defendant may use your photos as a way of proving that you are exaggerating the nature of your injuries. A fun photo of what appears to be you dancing, may suddenly be enlarged and used during a trial to demonstrate that you could not have possibly been injured. Clearly, photos on social media do not tell the whole picture, especially without context, but in our sound-byte culture, a defendant may be willing to make-up a narrative based on an innocent photo.
Social Media Can Hurt A Case
Social media may have an impact over every part of a case. Comments you post, responses received, all may highlight or diminish certain arguments that you intend to make at trial. A passing comment about the other driver, an innocent remark by a friend or family, and suddenly the exchange is viewed with intense scrutiny, without proper context, and is turned against you. While seemingly a small issue, a distorted view of your personal life, put on display by the defendant, could really affect a jury's perception of you, and the overall damages in your case.
There are dozens of examples where a plaintiff will find themselves fighting accusations based on their own photos from a social media site. Imagine an innocent photo of an accident victim swinging a tennis racket during a case in which the injury is based in that very arm. The context of the photo is unknown, but the picture is extremely damaging to the plaintiff's argument, and now the plaintiff will spend much of his or her time explaining the circumstances around that photo, instead of proving their case.
When you are involved in an accident and in litigation, you should clearly try to live your life as you always have, within the threshold that your injuries allow. However, this article is just meant to remind you to take a moment and consider the impact of posting certain things on social media that may be taken out of context and exaggerate what the photo actually contains. The important thing to remember is that unlike doctor's bills or results of certain medical tests, pain and suffering is sometimes invisible to the jurors. It is almost completely subjective and the juxtaposition of your complaints in the courtroom, compared with an enlarged picture of you performing (what could have been a painful) cartwheel on the beach, can devastate your litigation.
Let's take a look at a real life case in Massachusetts: Romano v. Steelcase. In this case, a chair collapsed while someone was working in an office. Her attorneys filed a suit claiming the chair was defective and the injuries she suffered at work left her basically confined to home, unable to care for herself and unable to be social even with her friends.
The defense attorney relied upon Facebook pictures she had posted of her outside her house smiling to show she her claims were exaggerated and she was not harmed by falling off the chair. The attorney also used the smile emojis she had posted and the number of friends she had on Facebook to try to diminish her claim for damages. The court allowed the defense to use this information against this plaintiff.
Defense attorneys may also use your social media posts to contradict official statements you give about your injuries. In many personal injury cases, you may be expected to testify at a deposition or at trial about your injuries and how they were caused. But the other side may use social media posts you've made about your accident and injuries to contradict your official testimony. At best, the other side may use these posts to argue that your story has shifted over time and thus your testimony is not credible. At worst, the defense may allege that you are knowingly lying under oath, which is the crime of perjury.
No Reasonable Privacy Expectation
The privacy a user has with his or her social media is often a subject of dispute. People commonly believe that having the settings on "private" means it cannot be subject to review by those who are not friends on social media and will not be allowed to be used by the other side in a lawsuit. This is just not true and the courts have consistently ruled against this proposition.
Sharing with even a few friends gets rid of the right to keep a post private. Courts have found social media is meant to share posts and photos and thus ruled that to expect this information to be private is not reasonable.
You should also never assume that deleting social media posts means the information is gone forever. Your friends or others may have saved your social media postings; in addition, deleted postings may still be recoverable from the social media company.
What You Should Avoid
Your attorney should discuss limitations on your posts for your particular case. As a rule, however, do not post:
About your interactions with your lawyer
About your treatment or diagnosis
About the case or anyone related to it
You should also avoid posting comments, photos, or videos that could be used to argue that you were not injured or were not injured as seriously as you claim. In particular, avoid posts about you engaging in physical activities or recreational travel, unless you have medical clearance to engage in such activities (in other words, you were injured but have since recovered).
It's important to also avoid talking about your accident or how your injuries occurred. Although friends and family may understandably be concerned about you after you've been injured and want to know what happened, any statements you make about what happened to you may be used against you if they contradict any official statements you give or testimony you give under oath. Also bear in mind that if you talk to family and friends about your accident and/or injuries, the defense may try to depose your family and friends to learn what you told them about your accident.
You should also avoid any negative comments about the other party or parties that you allege were responsible for your injuries; a defense attorney may point to those comments as evidence that your legal claim is motivated by vindictiveness or is otherwise in bad faith.
Of note, it is important that others do not cause problems for your case by tagging you so adjust your privacy settings accordingly. Finally, make sure you know all of your friends and be wary of new friend requests.
Again, it is important that, following an accident and injury, you are able to continue living your life as much as possible within the restrictions of your injuries. However, you should try to keep all discussions about your accident, injuries, and legal case among yourself, your medical providers, and your attorney.
Contact a Elizabeth Personal Injury Lawyer to Discuss Your Case in New Jersey
Did you or a loved one sustain serious injuries in New Jersey as a result of a car accident or slip and fall accident? Don't let the medical bills pile up while you wait for the negligent party or their insurance company to do the right thing. Right now, you need an aggressive personal injury attorney on your side, fighting to get you the compensation you need, want, and deserve. The skilled attorneys at Bramnick, Rodriguez, Grabas, Arnold & Mangan, LLC represent clients injured in Union, Plainfield, Newark, East Orange, and throughout New Jersey. Call (908) 325-5571 or fill out our online contact form to schedule a free consultation about your case. We have an office conveniently located at 1827 E. 2nd St., Scotch Plains, NJ 07076, as well as offices in Westfield, Newark, East Brunswick, Clifton, Cherry Hill, and Elizabeth.
The articles on this blog are for informative purposes only and are no substitute for legal advice or an attorney-client relationship. If you are seeking legal advice, please contact our law firm directly.