Most Common Causes of Personal Injury Accidents in Spring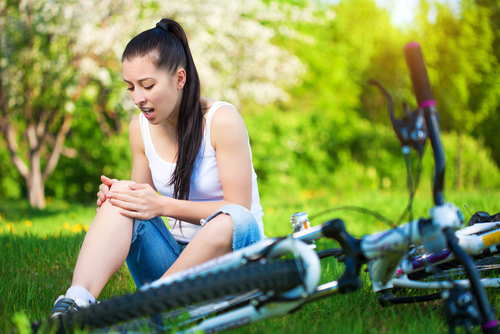 Each season has different types of personal injury accidents that are most common in that season due to the weather conditions and the types of activities that people engage in during that time frame. As the weather warms up in the spring, people often tend to engage in more outdoor activities. Below are some of the most common causes or types of personal injury accidents during the spring season. 
Motor Vehicle Accidents
Motor vehicle accident rates tend to go up (or stay high) during the spring as people begin to travel long distances again. Of course, motor vehicle accidents can result in a wide variety of injuries, including broken bones, soft-tissue injuries, whiplash injuries, neck and back injuries, head/brain injuries, or spinal injuries.
Read more: What Details Are Needed For A Car Insurance Claim?
Dog Bites and Attacks
With more people going out for walks, those who own dogs will often bring their pets out for walks as well, or take their dogs to parks to run and play with other dogs. Unfortunately, some dogs are not well-trained or socialized, making them more likely to attack or bite another pet or another person. Even a previously well-behaved dog can lash out for seemingly no reason. Dog owners are held strictly liable for any injuries that occur to people or other pets from a dog bite or attack. Dogs can inflict injuries such as lacerations, broken bones, and soft tissue damage, while a dog bite can have secondary complications such as infection.
Read more: How Long Do I Have To File A Dog Bite Claim In New Jersey?
Swimming Pool Accidents
As the spring season progresses, public and private swimming pools are opened up. Swimming pools are a major cause of personal injury accidents when people fail to take care around pools. Slip and fall accidents, diving accidents, and drownings are common accidents that occur around pools. These accidents can lead to broken bones, head injuries, or potentially even serious traumatic brain injury.
Playground/Park Accidents
Warmer weather in spring will attract individuals and families to spend more time outside at parks and playgrounds. Playgrounds are a place where children can easily injure themselves when parents and guardians fail to exercise proper supervision. Children can also be injured by defective or poorly maintained playground equipment. Even a simple open park can be a place where people suffer accidents and injuries, such as trip and fall accidents after stepping in a hole or some other obstruction that may be obscured by grass in the park.
Construction Accidents
Spring is the start of the construction season, with many outdoor construction projects kicking off to take advantage of warmer weather. Of course, construction sites are filled with numerous hazards to both those who work on the site as well as to others nearby. Construction accidents can include slip and fall or trip and fall accidents, falls from heights, injuries from falling objects, motor vehicle or equipment accidents, fires and explosions, or electrocutions. Construction site owners and managers owe a duty to workers and to the public to keep construction sites as safe as possible and to reduce the risk of accidents.
Read more: 3 Reasons Why You Need A Work Accident Attorney
Contact a Scotch Plains Personal Injury Lawyer to Discuss Your Case in New Jersey
Did you or a loved one sustain serious injuries in New Jersey? Don't let the medical bills pile up while you wait for the negligent party or their insurance company to do the right thing. Right now, you need an aggressive personal injury attorney on your side, fighting to get you the compensation you need, want, and deserve. The skilled attorneys at Bramnick, Rodriguez, Grabas, Arnold & Mangan, LLC represent clients injured in New Brunswick, Perth Amboy, Paterson, Passaic, and throughout New Jersey. Call (908) 325-5571 or fill out our online contact form to schedule a free consultation about your case. We have an office conveniently located at 1827 E. 2nd St., Scotch Plains, NJ 07076, as well as offices in Westfield, Newark, East Brunswick, Clifton, Cherry Hill, and Elizabeth.
The articles on this blog are for informative purposes only and are no substitute for legal advice or an attorney-client relationship. If you are seeking legal advice, please contact our law firm directly.