3 Reasons Why You Need a Work Accident Attorney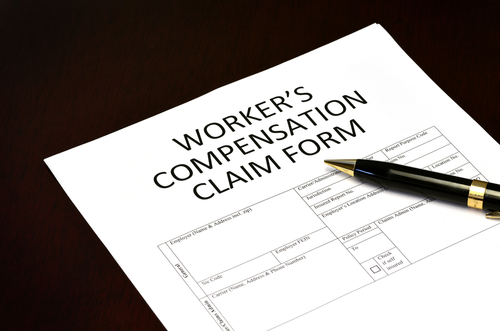 If you were injured at work, then you were likely informed about your rights to workers' compensation benefits. These benefits help you pay for all of the medical bills and lost wages associated with your injury, but you may not be aware of  all the insurance benefits associated with the accident. To find out how workers' compensation works, click the link. We wrote a comprehensive blog that answers the most commonly asked questions about workers' compensation.
Did you know that, in many cases, you can seek out other types of benefits to help cover your losses? If you hire a workers' compensation attorney, then you'll know all about these options. Are you wondering what other types of benefits an attorney can provide? Learn the top three reasons why you should contact a workers' compensation attorney after an injury below.
1. An Attorney Will Help You Discover Your Legal Options
On top of the workers' compensation benefits, you may be able to seek out other compensation as well. An attorney will analyze the facts and circumstances surrounding your accident to determine whether you could collect financial relief through a:
Depending on the circumstances surrounding the incident, multiple people may be potentially liable including:
The owner of the construction site
Sub-contractors or general contractors
Manufacturers
Engineers and architects
Reach out to an experienced workers' compensation attorney to learn what legal options are available in your situation.
2. A Lawyer Knows How to Prove and Document Your Losses
On top of knowing your options, it's important to prove that you were actually injured and suffered losses. An experienced attorney can help you create a file that outlines and proves these losses. You'll want to retain records like medical bills, your doctor's diagnosis, statements from your employer and proof of your average wages. Stronger evidence equates to a larger potential compensation award.
3. Legal Representation Gives You an Advantage During Negotiations
Once you have documented proof of your losses and you've identified who is liable, your attorney will reach out to the responsible person. They'll present your claim, offer to provide the evidence and get started on negotiating with them right away.
Contact a New Jersey Personal Injury Lawyer to Discuss Your Work Injury Case in New Jersey
Did you or a loved one sustain serious injuries due to a construction accident or workplace accident in New Jersey? Don't let the medical bills pile up while you wait for the negligent party or their insurance company to do the right thing. Right now, you need an aggressive personal injury attorney on your side, fighting to get you the compensation you need, want, and deserve. The skilled attorneys at Bramnick, Rodriguez, Grabas, Arnold & Mangan, LLC represent clients injured because of construction accidents in Scotch Plains, Westfield, Morristown, East Brunswick, Clifton, Cherry Hill, Newark, and throughout New Jersey. Call 877-423-4878 or fill out our online contact form to schedule a free consultation about your case. We have an office conveniently located at 45 Bleeker Street, Newark, NJ 07102 as well as offices in Scotch Plains, Westfield, Morristown, East Brunswick, Clifton, and Cherry Hill.
The articles on this blog are for informative purposes only and are no substitute for legal advice or an attorney-client relationship. If you are seeking legal advice, please contact our law firm directly.