How Long Do I Have to File a Dog Bite Claim in New Jersey?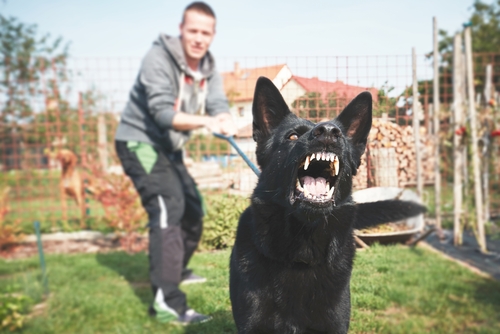 Now that the weather's warm and kids are off from school, more and more people are spending time outside, including dog owners. While dogs are known to be "man's best friend," they are still wild animals who can attack on a moment's notice even if they never had a history of doing so before. This is because, unlike people who can communicate with words, dogs can only communicate feelings of pain or fear by barking and sometimes aggression. It's because of this that even the nicest, calmest dog can suddenly turn aggressive and attack someone. 
Who is Liable for a Dog Bite?
In New Jersey, dog owners are responsible when their dog bites and injures someone else even if they tried to restrain the dog or warn others of their possible aggression. Simply put, in order to move forward with a personal injury claim, all the plaintiff has to do is prove that the dog bite occurred, not that the dog owner was necessarily negligent. 
How Long Do I Have to File a Claim for a Dog Bite?
New Jersey residents have two years from the date the bite occurred to file their claim in court. This time frame is known as the statute of limitations and once it closes, so does your opportunity to pursue compensation. 
Dog bites can require serious medical attention and have life-long effects on someone's personality. Most commonly, victims may sustain soft tissue injuries, permanent disfigurement, infections and arm and hand injuries from trying to shield themselves from the attack. Victims may also suffer from severe emotional trauma and have anxiety and fear being around dogs in the future. That's why at Bramnick, Rodriguez, Grabas, Arnold & Mangan, LLC, we're here for you to help you get the compensation you deserve. Schedule a consultation today: 866-845-5571. 
Related blog: Suing A Friend's Insurance For A Dog Bite In New Jersey
Contact A Scotch Plains Personal Injury Lawyer To Discuss Your Dog Bite Case In New Jersey
Did you or a loved one sustain serious injuries due to a dog bite in New Jersey? Don't let the medical bills pile up while you wait for the negligent party or their insurance company to do the right thing. Right now, you need an aggressive personal injury attorney on your side, fighting to get you the compensation you need, want, and deserve. The skilled attorneys at Bramnick, Rodriguez, Grabas, Arnold & Mangan, LLC represent clients injured because of dog bites in Newark, Scotch Plains, Westfield, Morristown, and throughout New Jersey. Call 866-845-5571 or fill out our online contact form to schedule a free consultation about your case. We have an office conveniently located at 1827 East Second Street, Scotch Plains, NJ 07076 as well as offices located in Westfield, Morristown, East Brunswick, Clifton, Cherry Hill, and Newark.

The articles on this blog are for informative purposes only and are no substitute for legal advice or an attorney-client relationship. If you are seeking legal advice, please contact our law firm directly.