Am I Able to Get a Green Card if I Have a Criminal Record?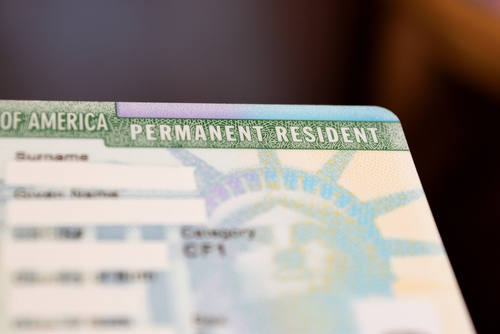 If you're considering applying for permanent legal residency in the United States, but you have prior criminal convictions in the U.S., you may be wondering whether your record makes you ineligible for a green card. 

While most misdemeanors are not an automatic bar to being granted permanent residency in the U.S., convictions for certain offenses can result in your application being rejected, and may instead end up with you being removed from the U.S. If you are considering applying for permanent residency and have a criminal record in the U.S., you should familiarize yourself with the bars to eligibility and also speak to an immigration attorney about your eligibility and the chances your application might be approved despite your record.
Read more: How Do I Get Permanent Residency In The United States?
Drug Crimes
Most drug-related offenses will render an individual ineligible for a green card, including possession of seemingly small amounts of certain drugs such as cocaine, heroin, and methamphetamine.
Read more: When Is A Drug Possession Charge A Felony?
Crimes Involving Moral Turpitude
Conviction for "crimes involving moral turpitude" will also generally render you ineligible for a green card. Although crimes involving moral turpitude are not expressly defined by statute, there is an extensive body of case law issued by the courts that have identified various criminal offenses that fall within the category of crimes involving moral turpitude, including fraud, bribery, perjury, theft, domestic violence, aggravated assault, and homicide.
Read more: Can I Be Deported If I'm Charged With A Crime In NJ?
Enumerated Offenses
The immigration laws do set forth specific criminal offenses that make a person ineligible for a green card. Examples of listed crimes include terrorism, human trafficking, kidnapping, prostitution, or money laundring. Immigration statutes also disqualify any person with multiple criminal convictions that result in an aggregate sentence of five or more years.
Immigration officials also have discretion to deny green cards for certain aggravated felony offenses, including rape or sexual abuse of a minor.
Factors That Can Cause a Conviction to Disqualify You from a Green Card
For those crimes where immigration officials have discretion to reject an application for a green card, factors that officials reviewing your criminal history will look at may include your age at the time of your criminal offense, the number of offenses you have been convicted for, the underlying facts of your offense, and the sentence you received. 
Read more: What To Do If Your Spouse's Green Card Was Denied?
Exceptions to Ineligibility
In some cases, a person who is ineligible for a green card due to a criminal history may be able to take advantage of exceptions. For example, crimes involving moral turpitude can be overlooked if they were misdemeanors that resulted in a sentence of six or fewer months. Crimes committed as a juvenile where the offense occurred more than five years ago and the applicant has completed his or her sentence may also be overlooked in approving an application. Petty offenses, or those for which the maximum possible sentence of incarceration is less than one year, can also be overlooked on an application if you actually served six months or less in jail or prison.

Other individuals may be able to acquire permanent residency by filing a waiver, which is a process that allows immigration officials to waive the effect of your criminal conviction if you can establish that removing you from the country will cause extreme hardship to a spouse or parent who is a citizen or permanent resident.
Contact a Scotch Plains Immigration Law Attorney for a Consultation in New Jersey Today
If you are applying for a visa, permanent residency, or citizenship, you need to speak with a qualified attorney. The immigration law attorneys at Bramnick, Rodriguez, Grabas, Arnold & Mangan, LLC represent clients throughout New Jersey, including Edison, Woodbridge, Old Bridge, and Piscataway. We understand how challenging this time can be for you, which is why we will fight hard to protect your interests throughout the legal process. Call us at (908) 325-5571 or fill out our confidential contact form to schedule a consultation. We have an office conveniently located at 1827 E. 2nd St., Scotch Plains, NJ 07076, as well as offices located in Westfield, Newark, East Brunswick, Clifton, Cherry Hill, and Elizabeth.
The articles on this blog are for informative purposes only and are no substitute for legal advice or an attorney-client relationship. If you are seeking legal advice, please contact our law firm directly.