Can I Be Held Liable for Another Person Driving in a Car Accident?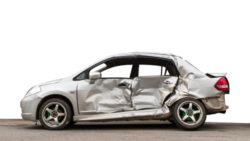 After a serious New Jersey car accident, many different questions emerge. One major question is likely to be whether you can be held liable for another person's driving. Even if you were not in the car, you could be held responsible for a car accident that occurred with another driver.
Legal Responsibility for Car Accidents on NJ Roads and Highways
The crucial element in many personal injury cases, including car accidents, concerns who is responsible for the accident. If one driver failed to exercise reasonable care while driving, that person could be found at fault for the car crash.
However, the law can also assign fault to someone who was not driving or who was not even in the vehicle at the time that the crash occurred. Some of the most common situations in which this can occur include when an employee drives a car, when your kids drive your car, when you let someone else drive your car, or when you let an incompetent driver use your vehicle.
All of these situations could make you legally responsible for the auto accident – even if you were not driving the car at the time or even anywhere near the car. That's why you should always understand the risks inherent in allowing somebody else to drive your vehicle. For example, if you loaned your car to an unfit or reckless driver and he or she caused an accident, the damage and injuries resulting from that crash may end up becoming your responsibility. This is known as negligent entrustment, and it is a serious issue that could put you in the hot seat for someone else's actions.
Employer Liability for an Auto Accident in New Jersey
Another common situation that could lead to an additional liability is when an employee drives a car. Employers are responsible for wrongful acts, including negligent driving, when such acts are committed while an employee is carrying out his or her job duties. Damages caused by an employee who is operating a vehicle under your purview for work purposes at the time may extend liability, not just to the driver of the vehicle at the time of the accident, but also to you as the employer.
Free Consultation with a Skilled Car Accidents Attorney in Westfield, New Jersey
If you have recently been involved in an accident in Newark, Cherry Hill, Scotch Plains, Westfield, or anywhere else in NJ, you may have questions about your rights and about what you need to do to manage a claim for personal injury. Contact the experienced New Jersey personal injury lawyers at Bramnick, Rodriguez, Grabas, Arnold & Mangan, LLC today. Call our firm at 866-845-5571.
The articles on this blog are for informative purposes only and are no substitute for legal advice or an attorney-client relationship. If you are seeking legal advice, please contact our law firm directly.