New Jersey Airbnb Accident Attorney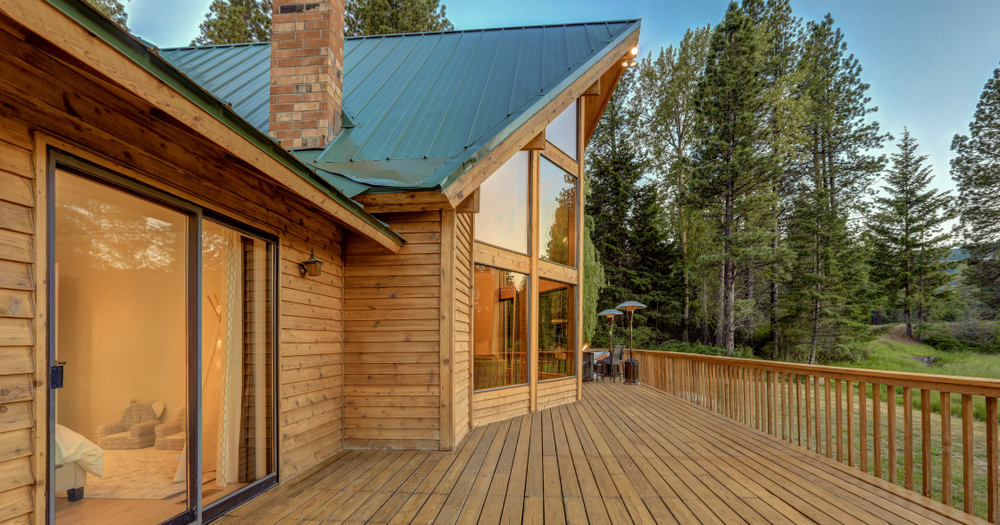 Experienced Airbnb Injury Lawyer Fights Personal Injury and Premises Liability Cases on Your Behalf in Middlesex County, Monmouth County, Ocean County, and Throughout NJ
Airbnb has done for the accommodation and lodging industries what Uber and Lyft did for the travel industry. It brought millions of new options for people to the market and connected hosts—the owners or proprietors of different properties—with guests. With more options available, people can customize their travel experiences and enjoy better, more affordable rates. However, if you are injured at an Airbnb accommodation, what otherwise might have been a fun stay can quickly bring about serious legal and financial issues. In most cases, Airbnb accidents are categorized as premises liability cases. A dedicated New Jersey Airbnb accident attorney at Bramnick, Rodriguez, Grabas, Arnold & Mangan, LLC can help you file an insurance claim for such damages or even sue for damages suffered while staying at an Airbnb lodging.
Airbnb Injury Lawyer in Edison, NJ Handles Complex Personal Injury and Liability Cases
With Airbnb, people around the world can enjoy immensely diverse vacation experiences—all at competitive rates and sometimes at locations that are not as conveniently serviced by hotel chains or other lodging providers. With so many people using the Airbnb platform, it is no surprise that on-site accidents and injuries – and even cases involving some form of a criminal act – are alarmingly common. From cases of assaults occurring in Airbnb accommodations to cases involving property damage and bodily injuries, Airbnb-related insurance claims and legal filings should be handled by a skillful and knowledgeable personal injury lawyer. A qualified New Jersey Airbnb accident attorney at Bramnick Law can help you understand your rights, how Airbnb and other insurance policies apply to you, and what to do after suffering losses, injuries, or damages of any kind at an Airbnb property.
$650,000.00
Premises Liability/Apartment Radiator Burn
$475,000.00
Premises Liability/Construction Site
Types of Personal Injury and Liability Cases That an Experienced New Jersey Airbnb Accident Attorney at Bramnick Law Can Handle on Your Behalf
You can sustain the same kinds of losses and/or injuries at an Airbnb property that you can suffer anywhere else. The only difference is how those losses or injuries are classified according to the law and any applicable insurance policies.
Accidents commonly experienced on Airbnb premises include:
Infections and illnesses
Falls from heights
Fires, explosions, and dangerous/hazardous substance injuries
Different forms of assault can also take place on Airbnb premises, including sexual assault.
The injuries that an Airbnb guest can suffer from such accidents or attacks include:
Broken bones
Head, spinal cord, and brain damage
Burns
Nerve damage
Smoke inhalation and lung injuries
Puncture wounds and soft tissue injuries
Internal organ damage
The loss of a body part or the loss of a bodily function
Mental/psychological trauma
For advice and legal guidance regarding these and any other personal injury, premises liability, or Airbnb-related queries, contact a knowledgeable Airbnb injury lawyer in Edison, NJ at our firm today.
New Jersey Airbnb Accident Attorney Fighting for the Compensation Injury Victims Deserve
If you suffered injuries or losses while at Airbnb lodging – either as a result of dangerous conditions on the property or from other causes, such as assault – we are here to help. Depending on the specifics of your case, you may be entitled to various forms and amounts of compensation for your losses. To some, the process of seeking compensation may seem straightforward, but if you were injured on Airbnb premises, you should seek legal counsel from a seasoned Airbnb injury lawyer in Edison, NJ at our firm as soon as possible. We have the resources and skill to handle the complex nature and legal intricacies of premises, personal injury, and insurance laws that may apply to your situation.
For example, some insurance companies exclude coverage for accidents and losses that occur in short-term rentals from their homeowners' insurance policies. On the flip side, however, Airbnb provides coverage to their hosts—worth up to $1 million for their guests' injuries and losses. Winning the maximum amount that you are entitled to require an understanding of what is covered and the types of evidence needed to prove your claim. It also requires experienced negotiation and can require courtroom representation if a settlement cannot be reached and your case makes it to trial.
Contact a Reputable Airbnb Injury Lawyer in Edison, NJ at Bramnick Law Today
A dedicated New Jersey Airbnb accident attorney at Bramnick, Rodriguez, Grabas, Arnold & Mangan, LLC will review your case and explore all compensation options that are open to you. We will investigate your claim, gather documents and other forms of proof to substantiate the severity and cost of your losses and injuries, and identify the applicable insurance coverage that can be used to compensate you. We will also file the claim on your behalf and represent you in negotiations with the insurer and Airbnb. Do not hesitate to reach out to us today for assistance with your Airbnb accident or injury case.
Frequently Asked Questions About Airbnb Injury Claims in New Jersey
Who is liable for my accident at Airbnb lodging?
The property owner is typically liable for any losses and injuries experienced by their guests, as they typically carry what is called Airbnb Host Protection insurance. Outside of their own private insurance, Airbnb hosts can also invest in AirCover for Hosts, which provides $1M in host liability insurance and $1M in experience liability insurance. In the event your host does not have this coverage, you may be able to file a claim with the relevant party's homeowner's or renter's insurance policy.
Are there any differences between Airbnb Host Guarantee and Host Protection Insurance?
The first policy — Airbnb Host Guarantee or Host Liability Insurance — protects the host in case you damage the host's property. If you were injured or suffered a loss while on the property, you would not file a claim using this insurance. Instead, you would use the latter – Airbnb Host Protection Insurance – which protects the Airbnb property owner and is used to cover guests in case of accidents or losses.

The categories of covered items are outlined in Airbnb's resource pages, and they include bodily injuries to guests or others; damage to or theft of property belonging to a guest or others; and damage caused by a guest or others to common areas such as building lobbies and nearby properties.
What kinds of damages am I eligible to collect compensation for, and what kinds of damages could I be liable for?
Host liability insurance does not cover damage or injury resulting from something that was done intentionally, or damage to the home, lodging, or belongings that was caused by a guest, which is covered by the Host Damage Protection AirCover for Hosts and includes damage to the property or belongings caused by a guest or others, unexpected cleaning costs to the property because of the behavior of a guest or others during their Airbnb stay, and income lost if the property owner needs to cancel a confirmed Airbnb booking due to damage caused by a guest or others.

Airbnb or a host may argue against your case using specific facts or exclusions from the company's official insurance rulebook, so retaining the assistance of a skilled Airbnb injury lawyer in Edison, NJ from our firm can help protect your rights and secure the compensation you deserve after suffering an accident while at an Airbnb.