Workers' Compensation for Firefighters Hurt On The Job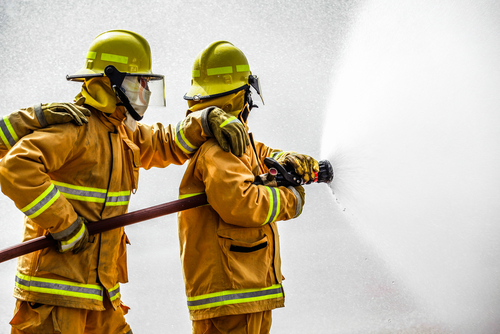 The duties of being a firefighter means that people who work in the profession expose themselves to the risk of serious injuries each day they are on duty. Thousands of firefighters across the country suffer varying degrees of injuries on the job each year. While some injuries are minor enough that a firefighter can quickly and fully recover, some injuries and impact a firefighter's livelihood and well-being for a long time or even the rest of their lives.
When a firefighter is injured on the job, they have rights and options to obtain care and workers' compensation benefits for their injuries. An experienced lawyer can help a firefighter who has suffered duty-related injuries to evaluate their options and maximize their benefits to help with their recovery.
Common Causes of Firefighter Injuries
Being a firefighter means having to deal with numerous risks of being injured on the job. Some of the most common and frequent causes of injuries suffered by firefighters include:
Extended, unprotected exposure to smoke and/or fire
Exposure to hazardous chemicals or toxic substances
Being struck by falling objects, such as burning pieces of a collapsing structure that is on fire
Falls from heights
Overexertion
Faulty or defective equipment/tool accidents
Injures Typically Suffered by Firefighters
Firefighters who are hurt on the job experience a wide variety of injuries that can range in severity from mild to debilitating and life-threatening. Examples of injuries commonly suffered in on-the-job accidents by firefighters include:
Broken bones
Smoke inhalation injuries
Exhaustion
Repetitive stress injuries
Dehydration
Hearing damage and hearing loss
Dislocated joints
Strains and tears of soft-tissues
Internal organ injuries and internal bleeding
Neck and back injuries
Spinal cord injuries and paralysis
Head injuries and traumatic brain injury
Amputation
Some of the more serious injuries that a firefighter may suffer on the job can take a longer time to fully heal, and even once they do heal can leave a firefighter with permanent scarring or disabilities.
Read more: Why Was My Workers' Compensation Claim Denied?
Options for Compensation for Firefighters Injured on the Job
For injuries that require medical treatment and that keep a firefighter out of duty, workers' compensation is usually available to help cover treatment expenses and provide compensation for a firefighter's lost wages. Workers' comp benefits are typically automatically granted where an injury occurs in the course and scope of a firefighter's duties.
When a firefighter is injured in the line of duty due to a third-party's actions, they may also have the option of pursuing a third-party personal injury claim against the at fault party, in addition to receiving workers' compensation benefits. For example, a firefighter injured in a motor vehicle accident caused by a negligent driver may be able to file suit against that driver. Or if a firefighter is injured while using a tool or piece of equipment that is later found to have been defectively designed or manufactured, they may be entitled to bring a product liability action against the manufacturer. Having legal representation can help to ensure that an injured firefighter can maximize their financial recovery from an on-the-job accident.
Read more: Top Myths About Work Injury Lawsuits
Contact a Scotch Plains Workers' Compensation Lawyer to Discuss Your New Jersey Workplace Injury Case
A workplace injury can be devastating, particularly if it prevents you from returning to work for an extended period of time. Although New Jersey Workers' Compensation laws are supposed to provide you with reimbursement for medical expenses and replacement pay for missed time at work, it is not always easy to get the Workers' Comp benefits you deserve. That is why you should speak with a knowledgeable Workers' Compensation lawyer about your situation and get guidance throughout the claims process. The experienced Workers' Compensation attorneys at Bramnick, Rodriguez, Grabas, Arnold & Mangan, LLC represent clients in Edison, Woodbridge, Old Bridge, Piscataway, and all across New Jersey. Call (908) 325-5571 or fill out our online contact form today to schedule a free consultation about your work injury case. Our main office is located at 1827 E. 2nd St., Scotch Plains, NJ 07076, and we also have offices in Westfield, Newark, East Brunswick, Clifton, Cherry Hill, and Elizabeth,
The articles on this blog are for informative purposes only and are no substitute for legal advice or an attorney-client relationship. If you are seeking legal advice, please contact our law firm directly.