Top Myths about Work Injury Lawsuits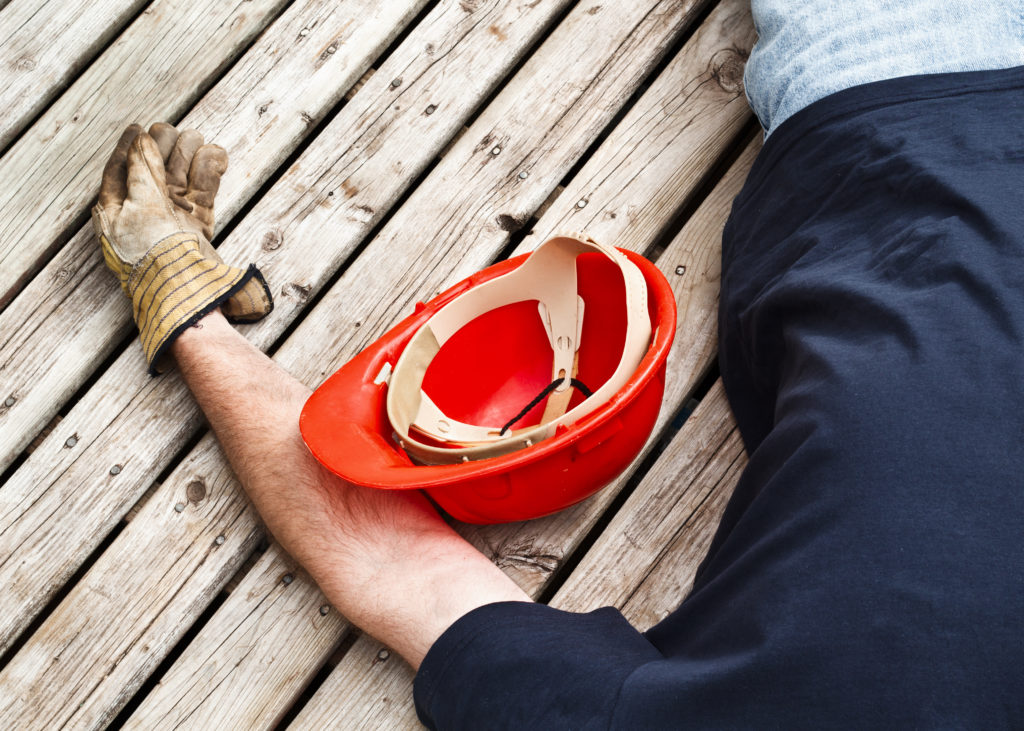 If you've been injured on the job, you may hear a lot of stories and advice about your rights and options for pursuing a work injury claim or lawsuit, much of it incorrect. Below are some of the most common myths about work injury lawsuits.
1. You Need to Be Doing Your Job to Have a Claim
It is not a requirement for eligibility for workers' comp benefits that you are performing a job task at the moment that you are injured. Instead, the eligibility test for workers' comp benefits merely asks whether you were injured in the course and scope of your employment. For example, if you are injured in a slip and fall accident while walking to the restroom at work, you likely have a claim for workers' comp.
2. You Need to Be in the Workplace to Have a Claim
In addition, you don't actually have to be at your employer's place of business at the time of your injury to be eligible for workers' compensation. Again, it is enough that you are injured in the course and scope of your employment. Many workers' comp claims arise from motor vehicle accidents that occur while a worker is driving to another location as part of their job duties, such as driving to another office or to visit with a client.
3. You Can Only File a Workers' Comp Claim
While workers' comp is typically your only legal claim against your employer for a work injury, if your injury is caused by a third party's negligence, recklessness, or intentional actions, or other legal fault, you may be entitled to pursue a personal injury claim against that third party in addition to your workers' comp claim.
4. Your Employer Will Provide You with All the Benefit You Are Entitled To
Most employers in New Jersey are required to obtain workers' compensation insurance from an insurance company. This insurer is the entity that will pay your workers' comp benefits, and it is in their business interest to minimize the amount of money and benefits they have to pay to you. Unfortunately, you will likely be your own best advocate for getting the maximum amount of benefits you are entitled to under the workers' compensation law.
5. Your Employer Can Fire You After You've Filed a Workers' Comp Claim
It is illegal under New Jersey law to terminate an employee simply because they exercised their right to file for workers' compensation benefits, or to otherwise discriminate against an employee who is disabled due to a work injury. While you cannot be retaliated against for seeking workers' comp, filing a claim for benefits does not entitle you to keep your job. Your employer may still terminate you for cause for reasons that occurred prior to your work injury, or can let you go if you will not be able to perform the essential functions of your job after achieving maximum recovery (even with reasonable accommodation).
6. Hiring a Workers' Comp Attorney Doesn't Make Financial Sense
Workers' compensation attorneys typically represent clients on a contingency fee basis. This means the lawyer is not paid unless and until they recover workers' comp benefits on your behalf. In addition, the amount of fees that a workers' comp attorney can charge are limited by state law, so an attorney can advise you as to how much money you can expect to take home. In many cases, having an attorney to handle your claim will result in you getting more compensation than you would have if you tried to handle your claim yourself.
7. Workers' Comp Benefits Provide Full Compensation after a Work Injury
Workers' comp only provides certain defined benefits, and does not cover all the losses you might incur from a work-related injury or illness. For example, you will only receive a partial replacement of the wages or income you miss out on due to being out of work during your recovery. You also won't receive compensation for pain and suffering, scarring or disfigurement, or lost quality or enjoyment of life due to a work injury or illness.
8. Workers' Comp Only Covers Injuries from Accidents
Workers' compensation benefits are not limited to traumatic accident injuries. Instead, you can pursue compensation for repetitive stress/strain injuries, overexertion injuries, and mental stress/emotional distress injuries. However, proving compensability for these claims is often more difficult that an injury suffered in an accident at work.
9. Workers' Comp Entitles You to Benefits for a Specific Period
While the workers' compensation system places a time-based cap on how long you can receive workers' compensation benefits, there is no guarantee for how long you might receive benefits (before you hit that cap). Typically, medical benefits and temporary disability benefits continue until you reach maximum medical improvement, with any subsequent permanent disability benefits defined by state workers' compensation regulations.
Contact a Scotch Plains Workers' Compensation Lawyer to Discuss Your New Jersey Workplace Injury Case and the Top Myths about Work Injury Lawsuits
A workplace injury can be devastating, particularly if it prevents you from returning to work for an extended period of time. Although New Jersey Workers' Compensation laws are supposed to provide you with reimbursement for medical expenses and replacement pay for missed time at work, it is not always easy to get the Workers' Comp benefits you deserve. After reviewing our top myths about work injury lawsuits, you should speak with one of our knowledgeable Workers' Compensation lawyers about your situation and get guidance throughout the claims process.
The experienced Workers' Compensation attorneys at Bramnick, Rodriguez, Grabas, Arnold & Mangan, LLC represent clients in New Brunswick, Perth Amboy, Paterson, Passaic, and all across New Jersey. Call (908) 325-5571 or fill out our convenient online contact form today to schedule a free consultation about your work injury case. Our main office is located at 1827 East Second Street, Scotch Plains, NJ 07076, and we also have offices in Westfield, Newark, East Brunswick, Clifton, Cherry Hill, and Elizabeth.
The articles on this blog are for informative purposes only and are no substitute for legal advice or an attorney-client relationship. If you are seeking legal advice, please contact our law firm directly.