My Workers' Compensation Case Is Settled, but My Condition Is Worse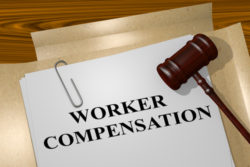 Having the right attorney to guide you through the process of settling a workers' compensation claim is vital when it comes to securing proper benefits. While an early settlement offer may seem tempting, it could jeopardize your future if it is not appropriate for the injuries you have sustained.
Eligibility for Additional NJ Workers' Comp Benefits When Your Medical Condition Changes
A common question raised by someone who has already filed and concluded a workers' compensation case is what to do if their condition gets worse after the fact. If this has happened to you, all of your options depend on the type of settlement that you entered into. You could be eligible, for example, to be reimbursed for the cost of other necessary treatment after the fact, but only if your workers' compensation settlement agreement specifies that you can be compensated for future medical expenses. If, however, your settlement was a full and final release of all claims with no right to future medical expenses, you wouldn't be entitled to the costs of your treatment. The only way you would be eligible to get reimbursed for additional medical care like a surgery is if your state has a law in place that makes it illegal for the employees to waive their right to future medical care.
Reopening a New Jersey Workers' Compensation Case
You may need to reopen a workers' compensation case, even if your settlement agreement contained language that you would be entitled to future medical costs. This is true if you want to obtain permanent or temporary disability benefits. You will need to reopen your workers' compensation claim within a certain period of time. Since every state has specified time limits and restrictions, you will need to consult with an experienced workers' comp attorney.
One situation in which you are unlikely to be able to reopen the case is if you signed a full and final release of all claims. This means you wouldn't be eligible to reopen your case for reimbursement for medical costs or disability benefits.
Free Consultation with an Experienced Clifton Workers' Compensation Attorney
When you sign a workers' compensation settlement, it typically includes language that you cannot bring any future claims and that the amount awarded to you is intended for a full compensation of the injuries you've sustained. In the event that your injury is new, however, you may be able to initiate a new workers' compensation claim. In all of these situations, it's beneficial to have the insight provided by an experienced workers' comp lawyer.
Contact the skilled New Jersey workers' compensation attorneys at Bramnick, Rodriguez, Grabas, Arnold & Mangan, LLC today. Call 866-845-5571.
The articles on this blog are for informative purposes only and are no substitute for legal advice or an attorney-client relationship. If you are seeking legal advice, please contact our law firm directly.