When to Call Police for a Parking Lot Accident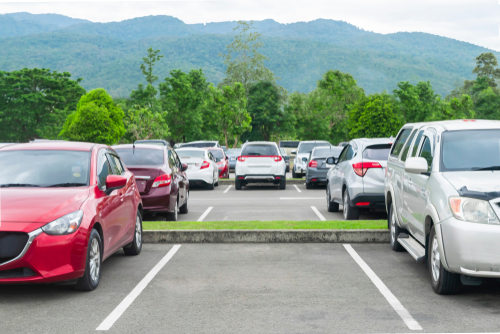 The tight space and chaos of a parking lot creates the perfect conditions for a fender-bender accident. If you're involved in a minor accident in a parking lot, you may not know what to do, or if there's anything you should do, following the accident to help protect your rights and interests, such as calling the police after the crash. Below are some steps you can take after a parking lot accident to help preserve your legal rights and options.
Benefits of Calling the Police for a Parking Lot Accident
Calling the police or filing an accident report with the New Jersey Motor Vehicle Commission can have benefits for you if you later choose to pursue a claim for compensation for the accident. By contacting the police and having an officer fill out a police accident report, you create a formal record that you can later rely on in an insurance claim. Otherwise, it may simply become a battle of your word against the other party's word.
However, for a minor parking lot accident that results in no injuries, even if you call the police department, they may decline to send an officer to the scene. If the police are unable to send an officer to the scene of the accident, you may still want to file an accident report with the Motor Vehicle Commission. By filing a crash report, you create a contemporaneous record that you were involved in an accident, in case the insurance company later chooses to argue that your vehicle damage was caused by weather or other natural causes. In addition, if the apparent damage from the accident is worth more than $500, New Jersey law requires drivers to contact police or file a crash report.
Read more: How Long Do I Have To Report An Accident To The Insurance Company?
What Else Should You Do after a Parking Lot Accident?
Other steps you can take after a parking lot accident include:
Getting the name, contact information, driver's license information, vehicle registration information, and insurance information from the other driver(s) involved in the accident.
Getting the contact information of anyone who happened to see the crash.
Taking photos of the accident scene, including damage to the vehicles involved, the area around where the accident occurred, and any visible injuries you may have suffered.
Reporting the accident to your insurance company, even if you don't plan on filing a claim. Your policy likely requires you to report any accident you are involved in within a certain time, usually within 10 to 30 days. If you fail to notify your insurer and the other party involved in the crash files a claim for compensation against you, your insurer may deny coverage.
Keeping copies of any bills or invoices for expenses you incur from the accident, including hospital bills or repair invoices from an auto or body shop if you get your vehicle's damage fixed.
If you had an accident with an unoccupied vehicle and cannot locate the owner or driver, you'll need to leave your contact and insurance information with the vehicle. Otherwise, you can later be charged with leaving the scene of an accident.
Read more: What Details Are Needed For A Car Insurance Claim?
Contact a Scotch Plains Personal Injury Lawyer to Discuss Your Parking Lot Accident Case in New Jersey
Did you or a loved one sustain serious injuries due to a parking lot accident in New Jersey? Don't let the medical bills pile up while you wait for the negligent party or their insurance company to do the right thing. Right now, you need an aggressive personal injury attorney on your side, fighting to get you the compensation you need, want, and deserve. The skilled attorneys at Bramnick, Rodriguez, Grabas, Arnold & Mangan, LLC represent clients injured because of parking lot accidents in Wayne, Union, Plainfield, East Orange, and throughout New Jersey. Call (908) 325-5571 or fill out our online contact form to schedule a free consultation about your case. We have an office conveniently located at 1827 E. 2nd St., Scotch Plains, NJ 07076, as well as offices in Westfield, Newark, East Brunswick, Clifton, Cherry Hill, and Elizabeth.
The articles on this blog are for informative purposes only and are no substitute for legal advice or an attorney-client relationship. If you are seeking legal advice, please contact our law firm directly.