What to Do If You're Injured in a Car Accident as a Lyft Driver in NJ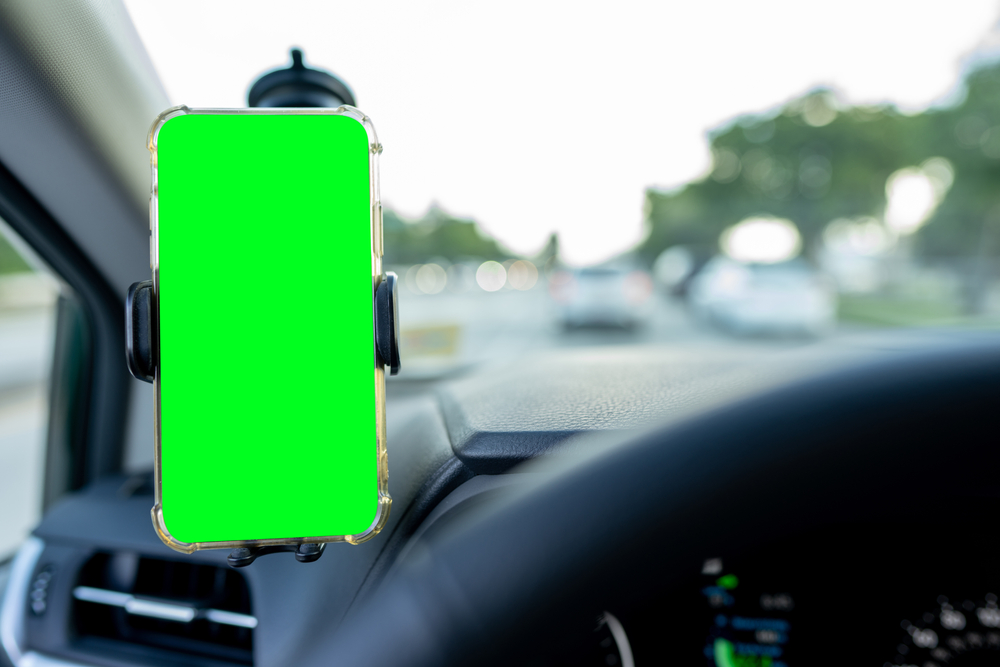 Lyft drivers are just as likely as other motorists to get into an accident, perhaps even more so due to the increased number of hours that they tend to spend behind the wheel. Here is what you need to know if you are a Lyft driver who is involved in a motor vehicle accident while driving for the rideshare service in New Jersey.
Insurance Coverage Provided by Lyft
Lyft maintains insurance coverage that applies while you are logged into the mobile app and mark yourself as available for rides. This insurance includes both first-party coverage as well as third-party liability coverage if you caused the accident. Third-party liability coverages in Lyft's insurance include:
If you are logged into the app and awaiting a ride request: $50,000 per person, $100,000 per accident of bodily injury liability coverage, and $25,000 per accident of property damage liability coverage
If you have accepted a ride request, are driving to pick up a passenger, or have a Lyft passenger in the vehicle: $1.5 million in combined liability coverage
Lyft's liability insurance coverage is primary if you have a personal auto insurance policy, although it is merely excess coverage if you have a commercial auto insurance policy.
First-party coverages include personal injury protection coverage as required by New Jersey law and $1.5 million of uninsured/underinsured motorist coverage if you get into an accident after having accepted a ride request or while having a Lyft passenger in your vehicle. 
Lyft also provides collision/comprehensive coverage if you purchased collision/comprehensive coverage in your own auto insurance policy. This coverage is up to the actual cash value of your vehicle or the cost of repair, whichever is less, with a $2,500 deductible. 
Steps to Take After Getting into an Accident
After being involved in an auto accident while driving for Lyft, steps you need to take to protect your rights and interests include:
Stop at the scene of the crash and check on the welfare of your passenger(s), if any, as well as the occupants of the other vehicles involved in the accident
Exchange information with the other drivers involved in the crash
Use your cell phone to take photos and videos of the accident scene, including vehicle damage, skid marks on the road, traffic controls at the scene, and weather/lighting/traffic/road conditions
Report the crash to Lyft, which you can do either through the trip page on the mobile app or through Lyft's drivers' support portal on its webpage
Report the accident to your own personal or commercial auto insurance provider
Seek medical attention at the hospital or from your doctor as soon as possible to identify any injuries you may have sustained in the accident
Follow your healthcare providers' treatment instructions and recommendations
Keep any bills or invoices for expenses you incurred due to the accident, as well as your pay stubs or income statements if you cannot work due to injuries
Finally, reach out to a Lyft accident attorney as soon as possible to get legal representation that will help you defend and assert your legal rights. 
Contact a Scotch Plains Personal Injury Lawyer to Discuss Your Lyft Accident Case in New Jersey
Did you or a loved one sustain serious injuries due to a Lyft accident in New Jersey? Don't let the medical bills pile up while you wait for the negligent party or their insurance company to do the right thing. Right now, you need an aggressive personal injury attorney on your side, fighting to get you the compensation you need, want, and deserve. The skilled attorneys at Bramnick, Rodriguez, Grabas, Arnold & Mangan, LLC represent clients injured because of Lyft accidents in Scotch Plains, Edison, Elizabeth, Clifton, and throughout New Jersey. Call (908) 325-5571 or fill out our online contact form to schedule a free consultation about your case. We have an office conveniently located at 1827 E. 2nd St., Scotch Plains, NJ 07076, as well as offices in Westfield, Newark, East Brunswick, Clifton, Cherry Hill, and Elizabeth.
The articles on this blog are for informative purposes only and are no substitute for legal advice or an attorney-client relationship. If you are seeking legal advice, please contact our law firm directly.