What Injuries Can Back Seat Passengers Suffer in a Car Accident?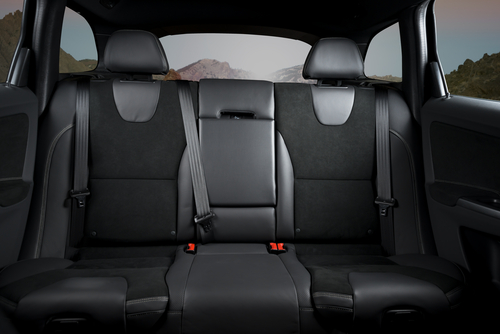 Passengers in the back seat of cars, trucks, and SUVs tend to suffer more serious injuries than drivers and front-seat passengers. Unfortunately, the back seats of vehicles often have less safety equipment than front seats, while back seat passengers are also more likely to not wear their seat belts. But what kinds of injuries do backseat passengers typically suffer in auto accidents?
Common Back Seat Passenger Injuries
Some of the injuries commonly suffered by back seat passengers in accidents include:
Head injuries, including lacerations and eye injuries
Traumatic brain injuries, including concussion, contusions, and brain bleeds, and hematomas
Bruised or broken ribs
Punctured lungs and other internal organ injuries
Herniated discs
Spinal cord injuries and paralysis
Causes of Injuries to Back Seat Passengers
There are a few key reasons why back seat passengers are at greater risk for serious injuries in an auto accident:
Back seat passengers are less likely to buckle up. One theory for this failure to use seat belts stems from the fact that back seat passengers may have a misguided belief that the back seat is safer than the front seat, especially when it comes to the risk of being ejected from the vehicle in a violent crash.
Back seat passengers are more likely to engage in unsafe behaviors in the back seat, including lying down while unbelted to nap or sleep, seating too many passengers, or having passengers sit in the laps of others. 
Older vehicles have less advanced seat belt designs in the back seat, including a lack of shoulder straps and inadequate crash tensioners
Back seats don't have the safety features of front seats, including airbag systems
The rise of rideshare services, which means more people are riding in vehicle back seats. Rideshare passengers are also less likely to wear seat belts, either inadvertently, because they don't feel the need to wear a seat belt for a short trip, or as a safety measure against potential abduction by a rideshare driver.
Safety Tips While Riding in the Back Seat
Tips that vehicle passengers should keep in mind when riding in the back seat include:
Always wear a seat belt, no matter the design.
Secure loose objects in the back seat, which can go flying in the event of a crash.
If possible, consider sitting in the middle seat of the rear seat if it is equipped with a three-point seat belt. Otherwise, sit in the outer seats if they have three-point seat belts.
Obtaining Compensation After Being Injured in the Back Seat
Back seat passengers who are injured in auto accidents may be entitled to obtain compensation for expenses and losses arising from their injuries by filing a personal injury protection coverage claim with the insurance company of the driver of the passenger's vehicle. However, because PIP coverage is usually very limited, a passenger who has sustained serious injuries may not have all their expenses covered. Depending on the circumstances of the accident, a back seat passenger may also be entitled to pursue compensation against another driver who was responsible for causing the accident.
Contact a Scotch Plains Personal Injury Lawyer to Discuss Your Car Accident Case in New Jersey
Did you or a loved one sustain serious injuries due to a car accident in New Jersey? Don't let the medical bills pile up while you wait for the negligent party or their insurance company to do the right thing. Right now, you need an aggressive personal injury attorney on your side, fighting to get you the compensation you need, want, and deserve. The skilled attorneys at Bramnick, Rodriguez, Grabas, Arnold & Mangan, LLC represent clients injured because of car accidents in Edison, Woodbridge, Old Bridge, Piscataway, and throughout New Jersey. Call (908) 325-5571 or fill out our online contact form to schedule a free consultation about your case. We have an office conveniently located at 1827 E. 2nd St., Scotch Plains, NJ 07076, as well as offices in Westfield, Newark, East Brunswick, Clifton, Cherry Hill, and Elizabeth.
The articles on this blog are for informative purposes only and are no substitute for legal advice or an attorney-client relationship. If you are seeking legal advice, please contact our law firm directly.