Memorial Day Travel Safety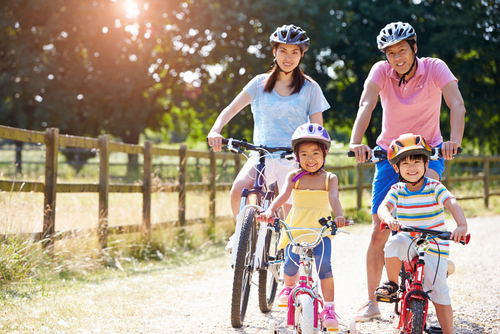 Memorial Day Weekend is an opportunity for many people to hit the road for a long-distance vacation or even just to go somewhere fun near home. But with extra people on the road comes an increased risk of car accidents over the holiday weekend. 
Before you hit the road this Memorial Day, you should familiarize yourself with some safety tips to help keep yourself safe while traveling. Likewise, you should also learn what to do if you find yourself in the unfortunate position of having gotten into a motor vehicle accident.
Tips for Keeping Safe on the Road
Here are a few tips for keeping safe if you get on the road this Memorial Day weekend:
If you're taking a long trip, make sure that your car is in good working order, that your vehicle's fluid levels are sufficient, and that you have an emergency kit in your vehicle.
Pay close attention to the weather, and delay hitting the road if bad weather is approaching.
No matter where you are going, try leaving early to give yourself extra time to get to your destination. That way, you won't feel rushed if you hit delays due to traffic or road construction.
Always remember to wear your seatbelt, and make sure that any small children ride in appropriate car seats
On a long journey, remember to take breaks every couple of hours or if you are feeling tired. Take a few minutes to stop, get out of your car, stretch, and go for a short walk to help keep yourself energized.
Avoid potential distractions while behind the wheel, such as using your cell phone, eating food, or listening to loud music.
Avoid speeding or reckless driving. Remember to exercise defensive driving to anticipate what other motorists on the road around you may do.
Read more: What To Do If You're In A Car Accident While Pregnant
Steps to Take If You've Been Involved in a Car Accident
If you do get in a car accident over Memorial Day Weekend, you should remember to take the following steps:
Remember to stop at or near the scene of an accident. Continuing to drive on is illegal.
If someone is hurt, call 911. Otherwise, you can contact the local police department or state police via their non-emergency hotline.
Make sure to exchange contact and insurance information with every driver involved in the crash, and write down the vehicle make/model/color and license plate number.
Talk to anyone who may have witnessed the accident and ask them for their contact information in case you need to reach out to them for a statement.
Get checked out by emergency medical personnel at the accident scene, or go see a doctor as soon as possible after the accident to identify any injuries you may have suffered in the crash.
Follow any treatment instructions or recommendations you receive.
Remember to report the crash to your auto insurance company.
Finally, you should make time to speak to a car accident attorney to discuss your legal rights, options, and obligations following the crash.
Read more: Can I Still File A Lawsuit Even If I Live In A No-Fault State?
Contact a Scotch Plains Personal Injury Lawyer to Discuss Your Car Accident Case in New Jersey
Did you or a loved one sustain serious injuries due to a car accident in New Jersey? Don't let the medical bills pile up while you wait for the negligent party or their insurance company to do the right thing. Right now, you need an aggressive personal injury attorney on your side, fighting to get you the compensation you need, want, and deserve. The skilled attorneys at Bramnick, Rodriguez, Grabas, Arnold & Mangan, LLC represent clients injured because of car accidents in Union, Plainfield, East Orange, Irvington, and throughout New Jersey. Call (908) 325-5571 or fill out our online contact form to schedule a free consultation about your case. We have an office conveniently located at 1827 E. 2nd St., Scotch Plains, NJ 07076, as well as offices in Westfield, Newark, East Brunswick, Clifton, Cherry Hill, and Elizabeth.
The articles on this blog are for informative purposes only and are no substitute for legal advice or an attorney-client relationship. If you are seeking legal advice, please contact our law firm directly.