How an Attorney's Experience Helps You in a Lawsuit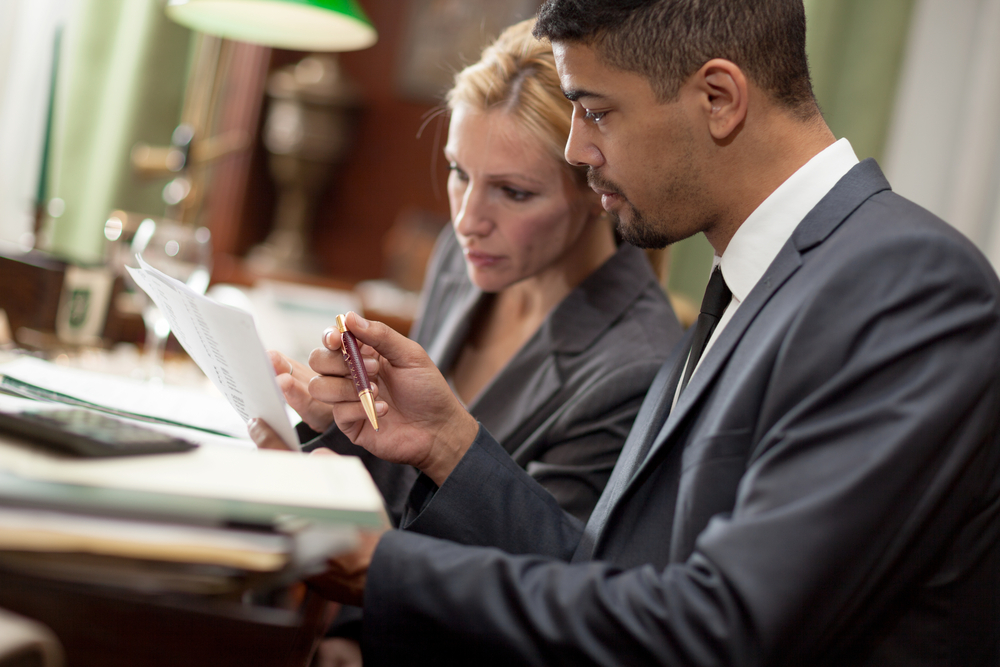 One of the biggest factors in the outcome of your lawsuit is your attorney's experience. The more cases that your attorney has handled and won, the more experience they have in knowing what it takes to win fair and full compensation for a client. This includes being exposed to how insurance companies push back on injury claims and learning what case strategies work best to maximize a client's financial recovery.
Benefits of an Experienced Attorney
Some of the important benefits of hiring an experienced lawyer for your personal injury claim include:
Your attorney will likely have handled claims very similar to yours and will know what to expect, so they can communicate that to you
An experienced attorney will know how to investigate claims and what kinds of evidence are most critical to proving their client's case
A seasoned lawyer will also know how to fully value your claim, including calculating future anticipated needs, expenses, and losses, so that any compensation you receive doesn't leave you short in the future
An experienced lawyer can anticipate tactics that insurers might use to delay or deny claims
Finally, when you hire an experienced lawyer you can be more assured that when they advise you that the insurance company is making a fair settlement offer, you are receiving the best compensation and outcome possible considering your injuries and losses, the strength of your evidence and case, and the costs and risks of going to trial. 
Read more: What Details Are Needed for a Car Insurance Claim?
Why Hiring a Seasoned Litigator is Important
Although most personal injury claims are settled before they reach trial or even before they end up in court, you should still seek to hire an attorney who not only has experience in settling claims but also has a track record of winning cases at trial. If the insurance company thinks that your attorney is more focused on trying to resolve the case through a settlement, they may be less inclined to offer you a settlement figure closer to the amount that you originally demanded. However, if you are represented by an attorney with extensive experience trying and winning cases in court, that tells the insurer that you are prepared to go to court and to trial if necessary. The insurer may be more willing to offer a higher settlement to avoid the expense of litigation and the risk of a jury awarding you even more compensation. 
Read more: Types of Damages You May Be Entitled to After a Truck Accident
Why It Can Be More Difficult to Handle Your Case on Your Own
While you might think that you can save yourself money by avoiding the expense of hiring a lawyer, you should keep in mind that it can be more complicated and time-consuming for you to try to handle your claim on your own. Some of the reasons why handling your case yourself can be difficult include:
You may not know when the insurance company has finally made a fair settlement offer, as you might have trouble estimating your future medical expenses and lost income, or evaluating your chances of winning your case at trial if it goes that far.
You may not know how cases like yours were resolved, including what compensation award juries in your area have awarded injury victims in circumstances similar to yours.
You need to handle all the details of investigating and preparing your case and communicating with the insurance company. This is something that a lawyer can handle for you, while you focus on treating and rehabilitating your injuries.
Contact a Scotch Plains Personal Injury Lawyer to Discuss Your Case in New Jersey
Did you or a loved one sustain serious injuries due to an accident in New Jersey? Don't let the medical bills pile up while you wait for the negligent party or their insurance company to do the right thing. Right now, you need an aggressive personal injury attorney on your side, fighting to get you the compensation you need, want, and deserve. The skilled attorneys at Bramnick, Rodriguez, Grabas, Arnold & Mangan, LLC represent clients injured because of accidents in Edison, Woodbridge, Old Bridge, Piscataway, and throughout New Jersey. Call (908) 325-5571 or fill out our online contact form to schedule a free consultation about your case. We have an office conveniently located at 1827 E. 2nd St., Scotch Plains, NJ 07076, as well as offices in Westfield, Newark, East Brunswick, Clifton, Cherry Hill, and Elizabeth.
The articles on this blog are for informative purposes only and are no substitute for legal advice or an attorney-client relationship. If you are seeking legal advice, please contact our law firm directly.