Can I File a Claim Against a Food Delivery Driver?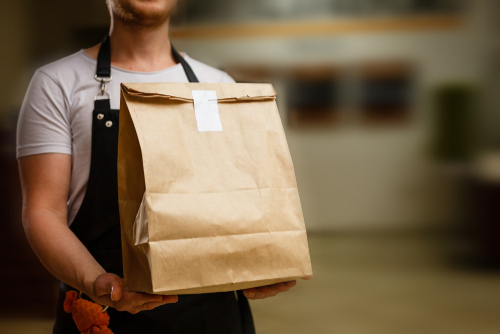 While food delivery services like DoorDash, GrubHub and UberEats were already growing in popularity, the Coronavirus pandemic has made them even more valuable. With many local restaurants closed as a result of trying to slow the spread of the virus, many businesses have opted to work with these food delivery services to stay afloat. In addition to the benefits seen with restaurant owners, New Jersey residents have been more than eager to order from them in an effort to adhere to social distancing guidelines and stay-at-home orders. While any accident with a food delivery driver could result in the same kind of injuries as a regular motor vehicle accident, questions about liability are common when it comes to filing a claim. We answer commonly asked questions below:
Are Food Delivery Drivers Considered Employees or Independent Contractors?
In traditional employment scenarios, the employer will usually be held liable for any injuries that are sustained while the employee is working on the clock. However, our current gig economy has presented some new challenges. The gig economy – a job market characterized by short-term contracts and freelance as opposed to permanent employment  – is at the heart of these food delivery chains. For example, DoorDash drivers are able to either schedule their shifts in advance or pick up some at the last minute. Once a driver signs into the app, he or she will wait for orders to come in. Drivers have to be at least 18 years old, have their own vehicle with a valid driver's license and a working cell phone that can handle the company's app. Drivers are paid with the completion of every order. This may also be one of the common causes for accidents with these drivers as they may be rushing to pick up or complete an order in an effort to make more money by the time their shift is done. 
Additionally, DoorDash drivers are currently considered to be independent contractors and have to fill out their own 1099 upon hire. This means that the DoorDash drivers are currently responsible for maintaining their own vehicle expenses including insurance and gas. 
Because these food service delivery drivers are currently independent contractors, it can be rather challenging for someone to know who they should file a claim against if they are involved in a motor vehicle accident with a driver from one of these services. This is one of the main reasons as to why companies like DoorDash have purchased a $1 million insurance policy in the event of a motor vehicle accident, however, there are caveats. 
It's important to note that rideshare claims are rapidly developing as this is an ever-changing area of the law. 
Related Blog: Who's At Fault For An Accident In Scotch Plains NJ FAQ
Common Challenges Injured Victims May Face
For starters, if you were injured in an accident with a driver who was on their way to pick up an order, the company may object to paying your claim since they didn't have an active order on them. Furthermore, if you are a delivery driver injured in an accident, the company may deny your own claim for damages while your insurance company tries not to pay because you were using your vehicle for commercial purposes. 
As with an accident with a rideshare service, accidents involving a food delivery service are highly complex and require the skilled negotiation and experience of a personal injury lawyer. At Bramnick, Rodriguez, Grabas, Arnold & Mangan, LLC, we've handled these specific types of claims and are ready to work with you to get you the maximum compensation you deserve. 
Contact A Scotch Plains Personal Injury Lawyer To Discuss Your Food Delivery Service Accident Case In New Jersey
Did you or a loved one sustain serious injuries due to a motor vehicle accident in New Jersey? Don't let the medical bills pile up while you wait for the negligent party or their insurance company to do the right thing. Right now, you need an aggressive personal injury attorney on your side, fighting to get you the compensation you need, want, and deserve. The skilled attorneys at Bramnick, Rodriguez, Grabas, Arnold & Mangan, LLC represent clients injured because of car accidents in Newark, Scotch Plains, Westfield, Morristown, and throughout New Jersey. Call 866-845-5571 or fill out our online contact form to schedule a free consultation about your case. We have an office conveniently located at 1827 East Second Street, Scotch Plains, NJ 07076 as well as offices located in Westfield, Morristown, East Brunswick, Clifton, Cherry Hill, and Newark.
The articles on this blog are for informative purposes only and are no substitute for legal advice or an attorney-client relationship. If you are seeking legal advice, please contact our law firm directly.