Who's at Fault for an Accident in Scotch Plains NJ FAQ
Motor Vehicle Accident FAQ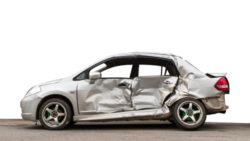 When you've been in an accident in New Jersey, it's important to understand how fault is established so you know who to hold responsible for your injuries. Regardless of the type of accident you've been involved in, whether they be car accidents, motorcycle accidents, truck accidents and more, having an experienced personal injury attorney by your side is important. They can help answer some of your most frequently asked questions on personal injury law in New Jersey.
What is Negligence?
Negligence is a universal term known as any behavior that contributes to an accident. Anyone can be deemed negligent when they had a duty to act with care in a situation and failed to do so. An example of this may be a driver hitting a pedestrian while they were texting and driving. The person that is found negligent, in this case the driver who was texting, will typically be the one who is held legally responsibility for causing the victim's injuries.
How Do I Prove Fault in an Accident?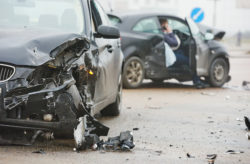 When it comes to a motor vehicle accident, you will be making your case to an insurance company, so you don't need to prove anything. Typically, after explaining the details of an accident, it is common knowledge of who is at-fault and responsible for your injuries and property damage. A personal injury attorney can negotiate with the insurance company to ensure you are compensated fairly, especially if your injuries were caused by someone else's negligence.
Can I Get a Settlement for My Injuries Even if I Have Some Responsibility for the Accident?
Yes, even if you partly caused the accident, you can still receive compensation from anyone who also partly caused the accident. The amount of someone's responsibility is determined by the amount of fault by all parties involved. In New Jersey, this is known as the comparative negligence rule. For example, if you were 30% at fault and the other person involved was 70% at fault, they must only pay that portion of the compensation for your injuries. Please note however that if your amount of fault for the accident amounts to over 50% then you will not receive compensation for your injuries.
What Does Auto Insurance Cover in New Jersey Car Accidents?
Motor vehicle accidents in New Jersey are covered with no fault insurance, which means that your own insurance policy will pay for your injuries and the vehicle damaged sustained, no matter who is responsible or "negligent" for the crash. All New Jersey drivers must have at least basic insurance coverage, which includes:
Bodily injury liability (at least $15,000 for each person and at least $30,000 for all injured)
Property damage liability (at least $5,000 for property damage as a result of auto accident)
Personal Injury Protection or PIP (at least $15,000 per person for anyone under the policy)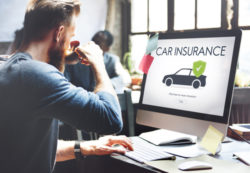 If you are injured in a motor vehicle accident and learn that the other driver only has basic insurance, you may need to seek additional compensation from your own insurance policy, which may require the assistance of experienced accident attorneys at Bramnick, Rodriguez, Grabas, Arnold & Mangan, LLC can advocate for your needs.
Contact a Scotch Plains Personal Injury Lawyer to Discuss Your Personal Injury Case in New Jersey
Did you or a loved one sustain serious injuries due to an accident in New Jersey? Don't let the medical bills pile up while you wait for the negligent party or their insurance company to do the right thing. Right now, you need an aggressive personal injury attorney on your side, fighting to get you the compensation you need, want, and deserve. The skilled attorneys at Bramnick, Rodriguez, Grabas, Arnold & Mangan, LLC represent clients injured because of car accidents and other types of motor vehicle accidents in Scotch Plains, Paterson, Elizabeth, Union and Plainfield as well as throughout New Jersey. Call 866-845-5571 or fill out our online contact form to schedule a free consultation about your case. We have an office conveniently located at 1827 E 2nd St, Scotch Plains, NJ 07076, as well as offices in Westfield, East Brunswick, Cherry Hill, Clifton, Newark and Elizabeth, NJ.
The articles on this blog are for informative purposes only and are no substitute for legal advice or an attorney-client relationship. If you are seeking legal advice, please contact our law firm directly.