15 Common Defenses to Deportation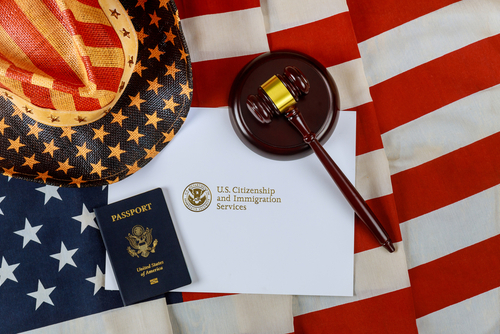 If you or a loved one find yourself facing deportation proceedings, you may have several potential legal defenses and options to delay or even avoid deportation. A knowledgeable immigration attorney can review the details of your case and go over your legal options for delaying deportation and potentially securing lawful presence or lawful status.
Read more: Important Factors That Could Impact Your Immigration Case
Common Deportation Defenses
Application for Permanent Residency (Adjustment of Status) – Adjustment of status refers to applying for lawful permanent  residency. Although most people apply for permanent residence (a "green card") as part of the normal process of emigrating to the U.S., an application for adjustment of status can also be used as a defense to deportation. However, an adjustment of status must be based on an approved immigration visa, such as a family-based visa or an employment-based visa.
Renewal of Form I-751 – In some cases, a conditional permanent resident may be placed in deportation proceedings if he or she fails to timely file a I-751 petition to remove condition on residency, or if United States Citizenship and Immigration Services – ("USCIS") denies the petition. However, even if a conditional permanent resident is placed in removal proceedings, he or she can use a I-751 filing or renewed filing as a defense to deportation.
Criminal Waiver – Permanent residents who are subject to deportation proceedings due to a criminal history may file for certain waivers, such as 212(c), 212(h) and EOIR-42A; a 212(h) waiver can also be used by someone applying for permanent residency to waive a crime that would result in automatic denial of the application.
Noncriminal Waiver – When a non-citizen tries to file for certain kinds of visas or permanent residency but has committed certain enumerated bad acts, such as lying on an immigration application, being inadmissible or failing to present for inspection at the time of entry to the U.S., or "smuggling" family members into the country, will need to have those bad acts waived in order to obtain the sought-after visa or other adjustment of status. In some cases, these non-criminal waivers are also used to avoid deportation.
Asylum, Withholding of Removal, and Relief under the Convention Against Torture – Non-citizens who come to the U.S. having previously suffered harm in their home country, and/or who have a reasonable fear of suffering such harm if returned, may apply for asylum, withholding of removal, or other relief under the Convention Against Torture, even if they are already subject to deportation proceedings. An applicant must show that they will suffer "persecution" that is based on race, religion, nationality, membership in a particular social group, or political opinion.
Prosecutorial Discretion – In some cases, the government may choose to close or terminate deportation proceedings, based on circumstances in the non-citizen's case that warrants allowing the individual to remain in the U.S.
U Visa – Victims of certain crimes who assist in the prosecution of a defendant in a criminal matter  may apply for a U visa and even obtain work authorization in the U.S.; once approved, a respondent may request that the immigration court terminate removal proceedings. 
DACA – Certain individuals who were brought to the U.S. as children during a certain period, who attended school in the U.S., and have not been outside the U.S. for a certain period can apply for Deferred Action for Childhood Arrivals, or DACA. At the present time, USCIS is not accepting new applications for DACA status, while the Trump Administration has stated its intention to terminate the program.
Temporary Protected Status & NACARA – The U.S. government designates certain countries for the Temporary Protected Status program, after a determination that conditions in that country make return of its nationals unsafe, or if the government in that country cannot handle the return of nationals. Certain individuals from Central America and Eastern Europe can also apply for similar protections from deportation under the NACARA program.
Violence Against Women Act – Victims of certain acts of domestic violence may be eligible for relief from deportation.
EOIR-42B Cancellation of Removal – Depending on his or her circumstances, a non-citizen can terminate his or her deportation proceeding and obtain lawful permanent residence if he or she has been physically present in the U.S. for at least 10 years before deportation proceedings began, can demonstrate good moral character for those 10 years, and that a citizen or legal permanent resident child, spouse, or parent will suffer exceptional hardship if the non-citizen is deported. 
Motion to Terminate Deportation Proceedings – If the government makes an error in the notice to appear, a non-citizen can move to terminate the deportation proceeding.
Motion to Suppress Evidence – If a deportation proceeding is based on evidence that was obtained in an unconstitutional manner, it might be possible to move to suppress that evidence and terminate the deportation proceeding due to the now-lack of evidence.
Special Immigrant Juvenile Status – A juvenile non-citizen who has been abused, abandoned, or neglected by a parent can apply for SIJS, which will allow for termination of deportation and also make the juvenile eligible for adjustment of status.
Voluntary Departure – If no other defenses are available but a non-citizen is eligible to return to his or her home country and obtain a visa to return to the U.S., he or she can request (but may not necessarily be granted) voluntary departure as opposed to being ordered deported.
Read more: How To Seek Legal Asylum In The U.S.
Contact an Experienced Scotch Plains Immigration Lawyer About Your Deportation in New Jersey
Do you have an immigration matter in New Jersey? You need to speak with a qualified immigration attorney as soon as possible about your case; the consequences of a mistake in your case can be severe. The attorneys at Bramnick, Rodriguez, Grabas, Arnold & Mangan, LLC have successfully represented clients facing deportation in Elizabeth, Union, Plainfield, Irvington, and throughout New Jersey. Call (908) 325-5571 or fill out the online contact form to schedule a consultation with a member of our legal team. We have an office conveniently located at 1827 East Second Street, Scotch Plains, NJ 07076, as well as offices located in Westfield, Newark, East Brunswick, Clifton, Cherry Hill, and Elizabeth.

The articles on this blog are for informative purposes only and are no substitute for legal advice or an attorney-client relationship. If you are seeking legal advice, please contact our law firm directly.