How to Seek Legal Asylum in the U.S.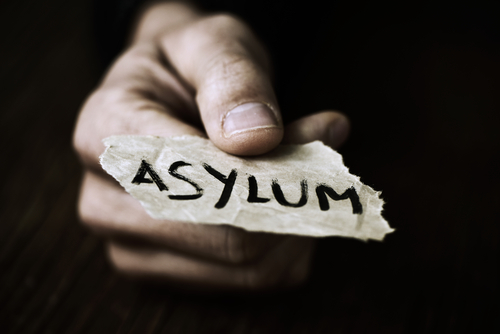 Extreme weather events, war and terrorism are all fueling the biggest wave of immigration in history. Millions of global citizens are being forced to leave their homes and move elsewhere. For many, the United States provides the ideal landing point.
Are you and your family considering seeking asylum in the U.S.? If so, then you may be wondering how to ensure you're following the law entirely. Learn all about your rights and the law below.
Can I Apply for Asylum in the U.S.?
The world is a scary place. For millions, the United States can offer protection against corrupt governments, gangs, terrorist organizations or other threats. If you live in fear, then you may be eligible to move to America and seek asylum protection right away. You'll be eligible if you live in fear of persecution from your home government and your persecution is a result of your:
Religion
Nationality
Race
Political opinion
Membership in a specific social group
All individuals who are eligible for asylum protection are allowed to remain in the U.S. until their case is approved or denied. Within a year of moving here, you'll need to file a Form I-589, which is an application for asylum. It won't cost you anything to apply, and you can include any spouses or children who are with you in the application.
What Do I Need to Do to Ensure I'm Following the Law?
Clearly, United States law gives individuals an entire year grace period between arriving in the country and applying for asylum. That begs the question – is it legal to cross the border with the intention of seeking asylum? Will you and your family get arrested for attempting such a move?
Here's what you should do – arrive at the border and immediately state your intention to request asylum. You have a right to do so without getting arrested, being refused entry or getting separated from your children. This right is afforded to all international citizens as a result of the Geneva Refugee Convention. It was also signed into U.S. law through the Refugee Act of 1980.
Having legal representation at your side will help ensure that you're treated fairly.
Contact a Newark Immigration Lawyer to Discuss Your Asylum Case in New Jersey
Are you or a loved one seeking legal asylum in New Jersey? Right now, you need an aggressive immigration attorney on your side, fighting to get you the legal asylum you deserve. The skilled attorneys at Bramnick, Rodriguez, Grabas, Arnold & Mangan, LLC, represent clients seeking legal asylum in Scotch Plains, Westfield, Morristown, East Brunswick, Clifton, Cherry Hill, Newark, and throughout New Jersey. Call 877-423-4878 or fill out our online contact form to schedule a free consultation about your case. We have an office conveniently located at 45 Bleeker Street, Newark, NJ 07102 as well as offices in Scotch Plains, Westfield, Morristown, East Brunswick, Clifton, and Cherry Hill.
The articles on this blog are for informative purposes only and are no substitute for legal advice or an attorney-client relationship. If you are seeking legal advice, please contact our law firm directly.