How to Choose the Best Car Accident Lawyer in Union County NJ for Your Lawsuit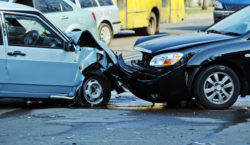 If you were injured in a Union County, New Jersey car accident, you don't want to settle for just any lawyer. You want to choose an experienced lawyer you trust to protect your legal rights and fight for the full and fair compensation you need and deserve. Here's how to choose the best lawyer for you and your case.
1. Gather recommendations and information.
Start by asking trustworthy people in your personal and professional networks for recommendations. You may find that you have a friend, family member, or colleague who speaks highly of a lawyer they worked with on a car accident case. You can use these recommendations as a starting point for your own research, in order to decide whether an attorney will be right for you as well.
2. Create a "short list" and schedule consultations.
Based on recommendations and information you find online or from resources like the Martindale-Hubbell attorney directory, create a list of three or four attorneys you'd like to learn more about. Contact these attorneys to schedule consultations. Many New Jersey car accident lawyers provide consultations at no cost, and the consultation gives you an opportunity to determine whether you trust the lawyer to handle your case effectively.
3. Be prepared.
Have any paperwork related to your case (such as medical bills or copies of a police report) available when you talk to the lawyer. This information can help the attorney understand your case, which can help you determine if they're equipped to achieve the results you're looking for. In addition, asking questions like "what do you think are the major challenges in my case?" or "how do you handle payments?" can help you make an informed decision about your lawyer.
Free Initial Consultation — Contact Our Scotch Plains Automobile Accident Attorneys
Don't hesitate after a crash: seek the help of an experienced car accident lawyer to help you build your case for full and fair compensation. Contact Bramnick Law today at 908.325.5571 or via our online contact form to learn more.
The articles on this blog are for informative purposes only and are no substitute for legal advice or an attorney-client relationship. If you are seeking legal advice, please contact our law firm directly.