Can You Still Get Arrested for Marijuana Possession in NJ?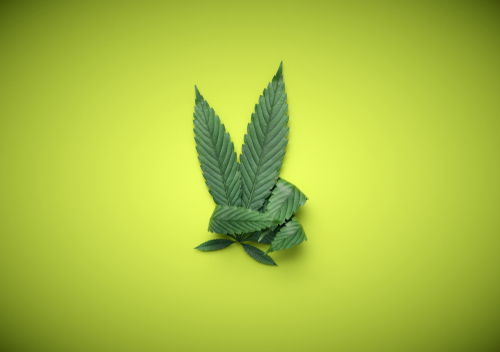 Voters in New Jersey recently approved a ballot question calling for the legalization of marijuana. However, even though voters have approved the legalization of marijuana, people in New Jersey may wonder whether they can lawfully possess marijuana now or whether they can still be arrested until some other action is taken.
New Jersey Voters Passed Legalization Referendum
During the November 2020 general election, the voters of New Jersey, by a two to one margin, approved a ballot question that supported a constitutional amendment to legalize the possession and use of marijuana for individuals age 21 and older, and to provide for the legalization of the cultivation, processing, and sale of recreational marijuana. For several years prior to this ballot measure, New Jersey has had legalized medicinal marijuana. 
Read more: When Is A Drug Possession Charge A Felony?
State Senate Authorizes Personal Possession
Following the referendum last month, the New Jersey State Senate began the process of implementing the will of the voters to legalize the possession and use of marijuana. The state senate passed a bill 29-4 to legalize the possession of up to six ounces of marijuana by persons 21 and older, while the state waits for the constitutional referendum approved by the voters to come into effect in January.

Pending legislative decriminalization by the New Jersey state legislature, residents of the Garden State will have to wait until the voter referendum comes into effect in January to legally possess recreational marijuana in the state.
Read more: What Crimes Can Get Expunged In New Jersey?
Marijuana Industry Regulation Still to Come
Even though recreational marijuana will become legal to possess and use no later than January 1, it will still be some time before New Jersey residents will be able to lawfully purchase marijuana. The state legislature still needs to pass a regulatory scheme for cultivators and retailers of recreational marijuana, including qualifications for individuals or companies who wish to become growers, processors, or retailers, rules and regulations to govern the industry, and how the production and sale of recreational marijuana will be taxed. Industry experts note that the process of drafting up legislation for the recreational marijuana industry will also require addressing various legislators' and advocacy groups' concerns, such as ensuring the industry generates healthy revenue for the state, or making sure there is social equity in the approval of cultivator or retailer permits. Legislative watchers do not expect any vote on legislation on the regulatory scheme before the end of the year.

Even once a regulatory system is put in place for the recreational marijuana industry, there will still be lag time as applicants for cultivation and retail are reviewed and approved by the state. Following that, those approved applicants will need several months to grow and test sufficient amounts of crops and obtain local zoning approvals to build or expand facilities before any customers will be able to purchase legal recreational marijuana in New Jersey.
Contact an Experienced Scotch Plains Drug Defense Attorney About Your Marijuana Drug Crime Charges in New Jersey
Have you been charged with a drug related offense in New Jersey? A drug crime conviction can carry with it heavy fines, jail time, and driver's license suspension. That is why it is imperative that you speak with a qualified drug defense lawyer about your case. The lawyers at Bramnick, Rodriguez, Grabas, Arnold & Mangan, LLC represent clients charged with use, possession, production, distribution, and related drug offenses in Passaic, Wayne, Union, Plainfield, and throughout New Jersey. Call (908) 325-5571 or fill out our confidential online form to schedule a consultation about your case. We have an office located at 1827 East Second St., Scotch Plains, NJ 07076, in addition to offices located in Westfield, Newark, East Brunswick, Clifton, Cherry Hill, and Elizabeth.
The articles on this blog are for informative purposes only and are no substitute for legal advice or an attorney-client relationship. If you are seeking legal advice, please contact our law firm directly.