What Crimes Can Get Expunged in New Jersey?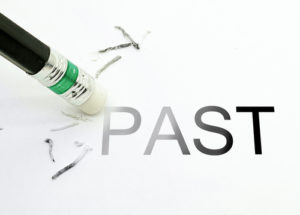 Are you still living in the shadow of your past criminal conviction? If you've already served your time, then you're likely wondering – is a criminal conviction a life-long sentence? Is there any way to get rid of your criminal record?
Depending on your eligibility and the nature of your previous crime, expungement may be an option for you. First, you'll need to learn whether your specific crime can get expunged in New Jersey. Then, you'll need to go over your eligibility status. If you can, then you should seek out an expungement order from the court. This powerful tool will erase your past crime and help you start over.
Can my Prior Crime Get Expunged From my Record in NJ?
Expungement orders aren't given out to just anyone in New Jersey. Only certain crimes can get cleared off your record. In general, minor non-violent crimes are much easier to get expunged. If your crime was violent in nature or more severe, then you might not be able to seek out an expungement. Here's an overview of the types of crimes that can never get erased:
Kidnapping
Homicide
False imprisonment
Aggravated sexual assault
Criminal sexual contact with a minor
Robbery
First or second-degree distribution of a controlled substance
If you found your previous offense in the list above, then you're ineligible to seek out an expungement. If you didn't, then you're in luck. The next step in the process is to determine whether you're eligible to get started on clearing your record.
Related blog: Types Of Criminal Defense Strategies In New Jersey
How is Eligibility Determined? How Do I Get Started?
Are you currently still on probation or parole? If so, then you can't seek out an expungement just yet. In order to be eligible, you must have already completed all the terms of your sentence. That means you must have served your time, completed probation or parole and paid off any debts stemming from the incident.
Even after completing the terms of your sentence, you'll have to go through a specific waiting period before you're eligible to have the crime expunged. Misdemeanor waiting periods are usually five years in New Jersey, and felony convictions require a six-year waiting period.
Do you think you meet the eligibility requirements for expungement in New Jersey? If so, then our office is prepared to help you get started.
Contact an Experienced Scotch Plains Criminal Defense Lawyer About Expunging Your Criminal Charges
Were you arrested or charged with a crime in New Jersey? The consequences of a conviction could be severe, leaving you with a permanent criminal record and possibly even sending you to jail. That is why you need to speak with a qualified criminal defense attorney as soon as possible about your case. The attorneys at Bramnick, Rodriguez, Grabas, Arnold & Mangan, LLC have successfully represented clients seeking expungement of criminal records in Newark, Scotch Plains, Westfield, Morristown, and throughout New Jersey. Call 866-845-5571 or fill out the online contact form to schedule a consultation with a member of our legal team. We have an office conveniently located at 1827 East Second Street, Scotch Plains, NJ 07076 as well as offices located in Westfield, Morristown, East Brunswick, Clifton, Cherry Hill, and Newark.
The articles on this blog are for informative purposes only and are no substitute for legal advice or an attorney-client relationship. If you are seeking legal advice, please contact our law firm directly.