What to Expect if You Don't Report Your NJ Car Accident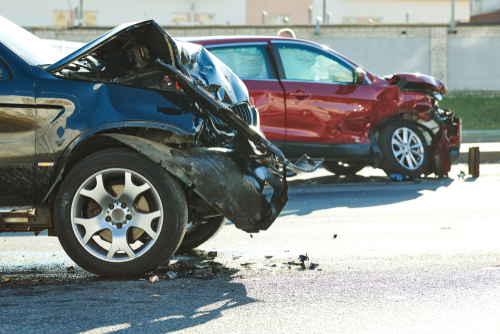 After you have been involved in a car accident in New Jersey, your mind is likely racing thinking about all the things you will need to take care of — treating your injuries, getting your car fixed, paying your bills if you are going to miss time from work. But one of the first things you need to do after a car crash involves reporting the accident to the necessary parties. 
When Do You Need to Report a Car Accident?
Under New Jersey law, every driver involved in a motor vehicle accident is required to report the accident to law enforcement authorities if the accident caused:
More than $500 in apparent property/vehicle damage
Injuries
Death
How to Report a Car Accident
You can report the accident by calling law enforcement through 911 or by contacting the local police department or New Jersey State Police directly. You can also file a crash report in person at the local police department headquarters or a state police headquarters.
If an accident doesn't result in injuries and no one calls or involves the police, you are expected to file a written report with the New Jersey Motor Vehicle Commission within 10 days of the accident. The MVC has a driver's self-report form that you can use to report the crash to the MVC; the MVC's website also has instructions about how you can properly file your written report.
What Happens If You Fail to Report a Crash?
Failing to report a crash at all can result in you being issued a traffic citation by law enforcement. Although failing to report an accident is not a points violation in New Jersey, a conviction on the citation can result in the imposition of a fine ranging from $32 to $102.
More importantly, if you fail to report the crash by fleeing from the scene of the accident without stopping to check on everyone else involved and exchange information with the other drivers or parties, you can be charged with a criminal offense in New Jersey. The penalties for a conviction for fleeing the scene of an accident can vary depending on whether the accident resulted only in property/vehicle damage or whether injuries or fatalities were involved.
A conviction for leaving the scene of an accident involving only property damage can result in a sentence that includes up to 30 days in jail, a mandatory license suspension of up to 30 days, fines ranging from $200 to $600 depending on whether this is your first offense, and two points on your driving record.
However, a conviction of leaving the scene of an accident that involves injuries or death can result in a sentence that includes a prison term of three to five years, a one-year license suspension, fines as high as $15,000, and the imposition of eight points on your driving record (which is enough to result in an automatic insurance surcharge of at least $600).
Reporting a Car Accident to Your Insurer
In addition to reporting an auto accident to the authorities, your insurance policy likely requires you to notify your insurer of any accident you have been involved in, regardless of who may have been at fault or whether you or the other individuals involved in the accident intend to file a claim against your policy.
Contact a Scotch Plains Personal Injury Lawyer to Discuss Your Car Accident Case in New Jersey
Did you or a loved one sustain serious injuries due to a car accident in New Jersey? Don't let the medical bills pile up while you wait for the negligent party or their insurance company to do the right thing. Right now, you need an aggressive personal injury attorney on your side, fighting to get you the compensation you need, want, and deserve. The skilled attorneys at Bramnick, Rodriguez, Grabas, Arnold & Mangan, LLC represent clients injured because of car accidents in New Brunswick, Perth Amboy, Paterson, Passaic, and throughout New Jersey. Call (908) 325-5571 or fill out our online contact form to schedule a free consultation about your case. We have an office conveniently located at 1827 E. 2nd St., Scotch Plains, NJ 07076, as well as offices in Westfield, Newark, East Brunswick, Clifton, Cherry Hill, and Elizabeth.
The articles on this blog are for informative purposes only and are no substitute for legal advice or an attorney-client relationship. If you are seeking legal advice, please contact our law firm directly.