What Can You Expect if You're Arrested for a DUI Over the Holiday Season?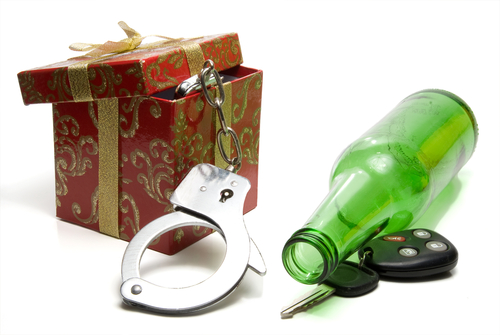 The holiday season means holiday parties, which also means the opportunity for people to consume alcoholic beverages and then get behind the wheel — if these people are caught by law enforcement, that means a DUI charge. In New Jersey, a DUI is taken extremely seriously — courts are not likely to be lenient simply because it's the holiday season. Even a first-time DUI conviction can lead to significant consequences, including jail time, fines, the loss of your driving privileges, and other financial penalties.
If you're facing a DUI charge, you should strongly consider mounting a defense against your charge. The consequences of a DUI conviction can follow you for many years to come, having a significant negative impact on your personal and professional life.
Read more: Penalties Change For First-Time DUI Offenders In NJ
When Should You Choose to Mount a Defense Against DUI Charges?
Many people assume that it isn't worth trying to defend against a DUI charge if you failed a breathalyzer or blood alcohol test or if you know that you were too intoxicated to drive when you were pulled over. Other people assume that the cost of hiring a criminal defense lawyer is just as expensive, if not more expensive, than the fines and surcharges that come with a DUI conviction. However, many people don't know or don't consider their legal rights and options, or the long-term consequences of a DUI conviction.
Read more: Refusing A Breathalyzer Test
Available Defenses to a DUI Charge
Trying to argue that you were not actually over the legal limit is only one defense to a DUI charge. However, you should remember that it is the state which bears the burden of proof in your DUI case. The prosecutor must prove beyond a reasonable doubt that you were too intoxicated to safely drive or that your blood alcohol content exceeded the legal limit at the time you were operating your vehicle. 
There are many ways to challenge or even exclude the evidence that prosecutors will introduce to prove their case. Most DUI cases rely on the results of an Alcotest (breathalyzer) or a blood alcohol test. It may be possible to exclude the results of a test by establishing that the testing equipment wasn't or may not have been properly calibrated when your test was performed, or that law enforcement took a blood draw from you without your consent.

Alternatively, the prosecutor may rely on testimony from the arresting officer regarding your visible intoxication. It may be possible to challenge the officer's knowledge and skill in visually evaluating a person for intoxication; if the officer had you perform field sobriety tests, it is often possible to challenge the validity of those tests, such as if the officer had you perform the test in uncomfortable footwear or on uneven ground or if the officer was not actually trained in administering field sobriety tests.
Financial Consequences of a DUI Conviction
Although hiring a criminal defense attorney costs money, a DUI conviction can often have even more expensive financial consequences. In addition to the fines and costs that are imposed for a conviction, you will have to pay a $1,000 insurance surcharge for three years following your conviction. You will also have to pay costs to attend mandatory courses at the Intoxicated Driver Resource Center, and fees to reinstate your driver's license if it is suspended.
A DUI conviction can also cause you to lose your job, especially if your license is suspended and you cannot get to work, while having a conviction record can make it difficult to secure jobs in the future.
Read more: Sobriety Testing: What To Expect
Contact an Experienced Scotch Plains DWI Defense Attorney About Your Drunk Driving Charges in New Jersey
Have you been charged with a DWI or DUI offense in New Jersey? A drunk driving conviction could leave you with a permanent record, and it could result in your driver's license being suspended for a very long time. That is why it is imperative that you speak with a qualified DWI defense lawyer about your case. The lawyers at Bramnick, Rodriguez, Grabas, Arnold & Mangan, LLC represent clients charged with drunk driving, breath test refusal, and related offenses in New Brunswick, Perth Amboy, Paterson, Clifton, and throughout New Jersey. Call (908) 325-5571 or fill out our confidential online form to schedule a free consultation about your case. We have an office located at 1827 East Second St., Scotch Plains, NJ 07076, in addition to offices located in Westfield, Newark, East Brunswick, Clifton, Cherry Hill, and Elizabeth.
The articles on this blog are for informative purposes only and are no substitute for legal advice or an attorney-client relationship. If you are seeking legal advice, please contact our law firm directly.