A Comprehensive Guide: Steps to Take After Being Struck by a Car While Cycling in New Jersey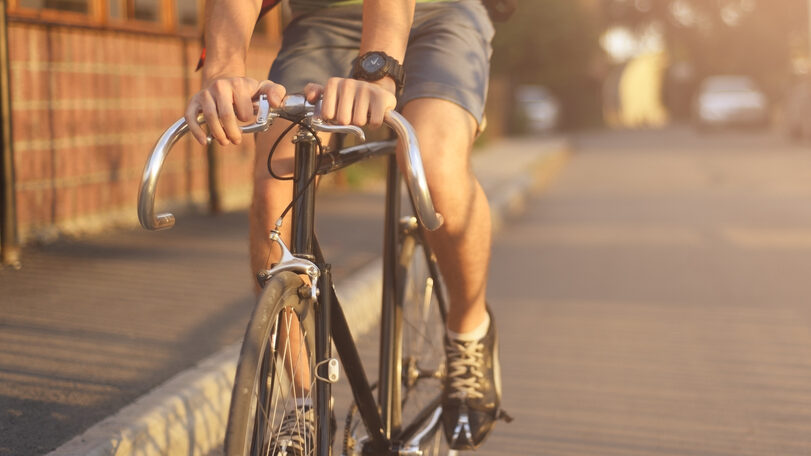 Getting hit by a car while riding your bicycle can be a traumatic and life-changing experience. Not only is your immediate health at risk, but your long-term well-being and financial stability may also be compromised. It's crucial to be knowledgeable about the proper actions to take in the aftermath of such an unfortunate event. This guide is intended to assist you in navigating through the crucial first moments and subsequent steps to ensure that you protect both your physical health and your legal rights. The attorneys at Bramnick Law have substantial experience in representing cyclists injured in car accidents across Edison, Woodbridge, Old Bridge, Piscataway, and other regions in New Jersey.
Immediate Actions: Dial 911
Your very first action should be to call 911, or if you're unable to do so, ask a passerby to make the call for you. When emergency services arrive, paramedics will assess your condition. It's vital to let them check you for injuries, some of which may not be immediately apparent but could have severe long-term consequences, like internal bleeding or traumatic brain injuries.
A police officer will also arrive to investigate the scene. When speaking to law enforcement, it's imperative to stick to the factual events leading up to the accident. Avoid making casual comments about the incident, as they could be misconstrued later on to weaken your claim.
Collecting Eyewitness Accounts
The value of neutral eyewitnesses can't be overstated. Many vehicular accidents devolve into a "he said, she said" scenario. To strengthen your case, make sure you obtain contact information from any eyewitnesses. Their accounts could be critical in establishing your case, particularly when the details of the accident are disputed.
Securing the Accident Report
If a police report is generated, you have the right to request a copy. This document will be a pivotal piece of evidence when filing an insurance claim or potentially suing for damages. Copies of these reports can be obtained from the New Jersey Department of Public Safety. It's crucial to review the report for accuracy and consistency with your account of the events.
Additional Steps to Document the Incident
Other key actions to take post-accident include:
1. Capture the Scene: Utilize your smartphone to take photos of the accident scene, paying special attention to your bicycle, the car involved, skid marks, and road signs or signals.
2. Financial Records: Maintain all medical bills, repair costs, and any income statements that may show lost wages due to the accident.
3. Avoid Public Discussions: Keep from discussing the incident with family, friends, or on social media platforms, as these conversations may be used against you.
4. Consult an Attorney: Before proceeding with any insurance claims or lawsuits, it's in your best interest to consult a legal expert.
Why Legal Advice is Essential
Navigating the complexities of a personal injury case after a cycling accident can be an overwhelming experience. Whether it's understanding the nuances of insurance claims, interpreting legal jargon, or effectively negotiating a settlement, professional legal guidance is indispensable. An experienced personal injury attorney can demystify the legal process, ensuring that your rights are upheld and you receive the compensation you are entitled to. They can help you understand the statute of limitations, advise on the documentation needed, and represent your interests zealously, either in negotiations or, if necessary, in court. While each case is unique, the benefits of legal representation are universally applicable and often crucial for a favorable outcome.
Contact Bramnick Law Today For a Free Consultation About Your Personal Injury Case
Life can be unpredictable, but your choice of legal representation shouldn't be. At Bramnick Law, we understand that a cycling accident doesn't just affect your health; it disrupts every facet of your life. That's why we go beyond courtroom battles and legal briefs to offer a comprehensive, compassionate service tailored to your unique needs.
We don't just talk; we listen. From your initial, no-obligation consultation to the final resolution of your case, you'll experience a personalized legal journey designed with your well-being at the forefront. Our team of seasoned attorneys leverages years of legal expertise with state-of-the-art resources, all aimed at securing the best possible outcome for you.
Don't leave your future to chance; trust the legal team committed to fighting for your rights while caring for your needs. Contact us today and embark on a path towards justice, recovery, and peace of mind.
Disclaimer: The articles on this blog are for informative purposes only and are not a substitute for legal advice or an attorney-client relationship. If you are seeking legal advice, please contact our law firm directly.