What Happens If You Are Injured at Your Seasonal Job?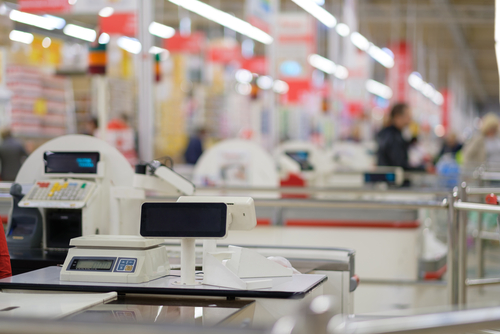 Many workers in New Jersey take on seasonal jobs rather than working in a single job year-round. Common seasonal jobs in New Jersey include summer jobs with businesses on the Jersey Shore, and holiday season jobs working in hospitality or retail. But as a seasonal worker, you might wonder what your legal rights are if you are hurt on the job.
Are Seasonal Employees Entitled to Workers' Compensation?
Under New Jersey's workers' compensation, all paid employees are normally entitled to receive workers' comp benefits for an injury suffered on the job. This includes part-time employees and seasonal employees. There is no minimum amount of time that an employee is required to work to become eligible for workers' comp; even an injury suffered on the first day of a new job can be covered by workers' comp. All that is required is that an injury occurs in the course and scope of employment. A seasonal employee working as a server in a Shore bar or restaurant can receive workers' comp if they are hurt while on duty at the bar or restaurant. Or a seasonal employee working in a retail position during the busy holiday season can obtain workers' comp if they are hurt while working their shift at the store.
What Workers' Comp Benefits Might You Be Entitled to?
Seasonal workers are entitled to the full scope of workers' comp benefits available to all employees. The specific benefits you receive from workers' comp after being hurt in a seasonal job will depend on the type and severity of your injuries. Workers' comp benefits include:
Payment for all reasonable and necessary medical expenses to treat and rehabilitate from work injuries.
Temporary disability benefits, which provide partial wage/income replacement if you cannot return to your full amount of pre-injury work while recovering from your injuries.
Permanent partial disability benefits, which offers financial payments based on the type and severity of a disability you suffered, if that disability does not render you fully incapable of working in gainful employment.
Permanent total disability benefits, which continues partial wage/income replacement for as long as you remain completely disabled from returning to employment.
Other workers' comp benefits include vocational rehabilitation, which can re-train an injured worker to work in a different job whose duties the worker can perform within their physical or medical restrictions.
What If You Have Another Job During Another Season?
Seasonal workers may face certain restrictions in obtaining workers' comp benefits. In particular, if a seasonal worker does not normally seek other employment during the off-season (for example, if a summer worker does not find another job during the winter), they cannot get partial wage replacement benefits during that off-season. However, if a work injury suffered in one seasonal job prevents an employee from taking up another job they normally work in another season, the employer for the seasonal job where the employee was injured will be liable to pay wage replacement benefits even for the other job that the employee now cannot work.
Contact a Scotch Plains Workers' Compensation Lawyer to Discuss Your New Jersey Workplace Injury Case
A workplace injury can be devastating, particularly if it prevents you from returning to work for an extended period of time. Although New Jersey Workers' Compensation laws are supposed to provide you with reimbursement for medical expenses and replacement pay for missed time at work, it is not always easy to get the Workers' Comp benefits you deserve. That is why you should speak with a knowledgeable Workers' Compensation lawyer about your situation and get guidance throughout the claims process. The experienced Workers' Compensation attorneys at Bramnick, Rodriguez, Grabas, Arnold & Mangan, LLC represent clients in Edison, Woodbridge, Old Bridge, Piscataway, and all across New Jersey. Call (908) 325-5571 or fill out our online contact form today to schedule a free consultation about your work injury case. Our main office is located at 1827 E. 2nd St., Scotch Plains, NJ 07076, and we also have offices in Westfield, Newark, East Brunswick, Clifton, Cherry Hill, and Elizabeth,
The articles on this blog are for informative purposes only and are no substitute for legal advice or an attorney-client relationship. If you are seeking legal advice, please contact our law firm directly.