Tips to Avoid a DUI Arrest This Thanksgiving Holiday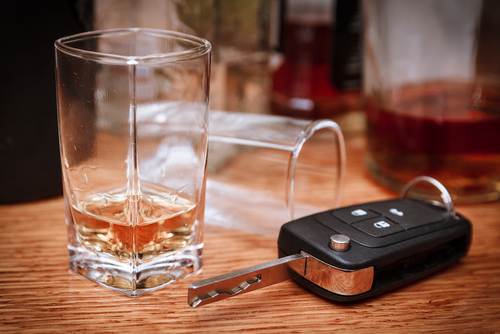 With Thanksgiving quickly approaching, it is important to remember to keep safe while out on the road, especially as many people celebrate the holiday by indulging in alcoholic beverages at dinners, parties, and other events. However, law enforcement departments across New Jersey also know that the holidays mean an increase in drunk drivers. As a result, many departments will step up their DUI enforcement activities, including establishing DUI checkpoints and having more officers on patrol looking out for suspected drunk drivers. A DUI conviction can have serious consequences, so here are some tips to remember to avoid an arrest for drunk driving this Thanksgiving. 
Know When to Stop Drinking
If you plan to drive on Thanksgiving, you should ideally refrain from consuming any alcohol. If you do choose to indulge with your dinner, you should drink responsibly, knowing what your limits are and when to stop consuming alcohol so that you can sober up before you need to get back on the road.
While the "legal limit" for which driving under the influence is presumed is a blood alcohol content of .08 percent, you can still be arrested for DUI with a lower level of alcohol intoxication, if there is other evidence that you cannot safely operate a motor vehicle. Although the rate that alcoholic beverages will increase a person's BAC depends on numerous individual factors, including gender, age, fat-to-muscle, food consumed, alcohol is generally processed out of an individual's system at the rate of one standard drink (one 12 oz. beer, one 5 oz. glass of wine, one 1.5 oz shot of 80-proof liquor). However, also keep in mind the alcohol content of the beverages you consume. Even one beer with a higher alcohol content may be more than enough to push you over the legal limit.
Have a Designated Driver
Of course, the best way to ensure that you won't be arrested for DUI if you do choose to consume alcohol is to have a designated driver. This may mean having someone traveling with you volunteer to refrain from consuming any alcohol at the dinner or party that you are attending. Or you might choose to call a cab or a rideshare vehicle to get home.
Other alternatives include taking public transportation, if available, or making plans to stay the night at your family's or friend's house where you are celebrating Thanksgiving.
Be Aware of DUI Checkpoints and Increased Police Presence
As police are well aware that the holidays mean dinners, parties, and events where alcohol is often available, law enforcement departments throughout New Jersey will often step up their DUI enforcement efforts in response. This may include DUI checkpoints, where police stop vehicles passing through the checkpoint (according to an objective metric, such as every fourth vehicle) to check the driver for any signs of inebriation. Officers may also be out on patrol to look for drivers who display behaviors of intoxicated driving, like swerving out of the lane, running red lights or stop signs, or driving much slower than the pace of traffic.
Read more: Common Mistakes To Avoid After a DUI Arrest
Contact an Experienced Scotch Plains DWI Defense Attorney About Your Drunk Driving Charges in New Jersey
Have you been charged with a DWI or DUI offense in New Jersey? A drunk driving conviction could leave you with a permanent record, and it could result in your driver's license being suspended for a very long time. That is why it is imperative that you speak with a qualified DWI defense lawyer about your case. The lawyers at Bramnick, Rodriguez, Grabas, Arnold & Mangan, LLC represent clients charged with drunk driving, breath test refusal, and related offenses in Perth Amboy, Paterson, Passaic, Wayne, and throughout New Jersey. Call (908) 325-5571 or fill out our confidential online contact form to schedule a free consultation about your case. We have an office located at 1827 E. 2nd St., Scotch Plains, NJ 07076, in addition to offices located in Westfield, Newark, East Brunswick, Clifton, Cherry Hill, and Elizabeth.
The articles on this blog are for informative purposes only and are no substitute for legal advice or an attorney-client relationship. If you are seeking legal advice, please contact our law firm directly.