Common Mistakes To Avoid After a DUI Arrest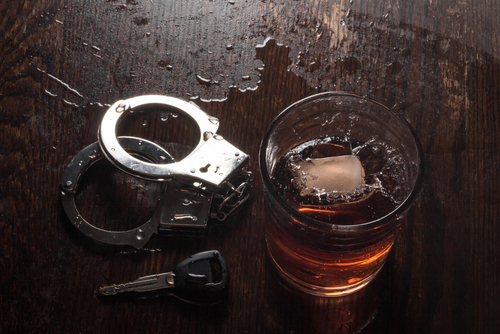 DUI/DWI is considered an incredibly serious offense in New Jersey. If you are arrested on suspicion of DUI, you should remember to avoid these common mistakes, which may end up seriously jeopardizing your legal rights and potential defenses that may be available to you in your case.
Refusing a Breathalyzer Test
Under the Implied Consent law, all drivers are required to consent to a breathalyzer test, or Alcotest, that is conducted at the police station after a driver has been placed under arrest for DWI. If you refuse to take the test, you can be charged with the separate criminal offense of refusal, in addition to your DUI charge. A conviction for refusal can result in suspension or your driver's license and imposition of fines and insurance surcharges, even if you are not convicted for DWI.
Accepting the Results of Your Breathalyzer Test
A driver of a passenger vehicle who has a BAC of 0.08 or more is considered in violation of the DWI statute. However, just because the breathalyzer machine says that your BAC was 0.08 or more, you shouldn't automatically assume that the test results are accurate. There are many factors that can affect the reliability of Alcotest machines. A DWI defense attorney may be able to raise those factors in your defense to try to secure a dismissal or acquittal.
Assuming You Have No Defense to Your Charges
Although DWI is strictly punished in New Jersey, just because you have been arrested for DWI does not mean you may not have factual or legal defenses available to you. Not only might you be able to challenge the reliability of the evidence supporting a finding that you were unlawfully intoxicated, but you may also be able to challenge the legality of your traffic stop.
Not Appearing in Court
Just because you fail to appear in court on the scheduled date for your DWI hearing does not mean that the charge goes away. Instead, if you fail to appear in court, the court may issue a warrant for your arrest, requiring you to be detained until you can be brought to court. You may also face additional criminal charges for failing to appear.
Minimizing the Consequences of a DWI Conviction
Although a first time DWI offense doesn't seem like it should carry serious consequences, New Jersey law imposes strict punishments for even a first-time drunk driving offense. If convicted, you may face a year-long suspension of your driver's license, 30 days in jail, 48 hours of alcohol education, a $500 fine, annual insurance surcharges for three years, and the requirement to install an ignition interlock device on your vehicles.
Committing Another DWI Offense
If you are arrested for DWI, you should not drink and drive again while awaiting trial on your prior DWI charge. Having multiple DWI charges can result in a significant enhancement in the potential penalties you may be facing.
Representing Yourself in Court
An experienced DWI defense attorney will have the knowledge and experience to fully explore all possible defenses and options you have available to you. You'll likely have a far better chance at a favorable outcome in your case if you retain legal counsel rather than trying to represent yourself at your DWI trial. 
Read more: Drunk Driving Charges: FAQ
Contact an Experienced Scotch Plains DWI Defense Attorney About Your Drunk Driving Charges in New Jersey
Have you been charged with a DWI or DUI offense in New Jersey? A drunk driving conviction could leave you with a permanent record, and it could result in your driver's license being suspended for a very long time. That is why it is imperative that you speak with a qualified DWI defense lawyer about your case. The lawyers at Bramnick, Rodriguez, Grabas, Arnold & Mangan, LLC represent clients charged with drunk driving, breath test refusal, and related offenses in Perth Amboy, Paterson, Passaic, Wayne, and throughout New Jersey. Call (908) 325-5571 or fill out our confidential online contact form to schedule a consultation about your case. We have an office located at 1827 E. 2nd St., Scotch Plains, NJ 07076, in addition to offices located in Westfield, Newark, East Brunswick, Clifton, Cherry Hill, and Elizabeth.
The articles on this blog are for informative purposes only and are no substitute for legal advice or an attorney-client relationship. If you are seeking legal advice, please contact our law firm directly.