Tips for Avoiding Car Accidents This Holiday Season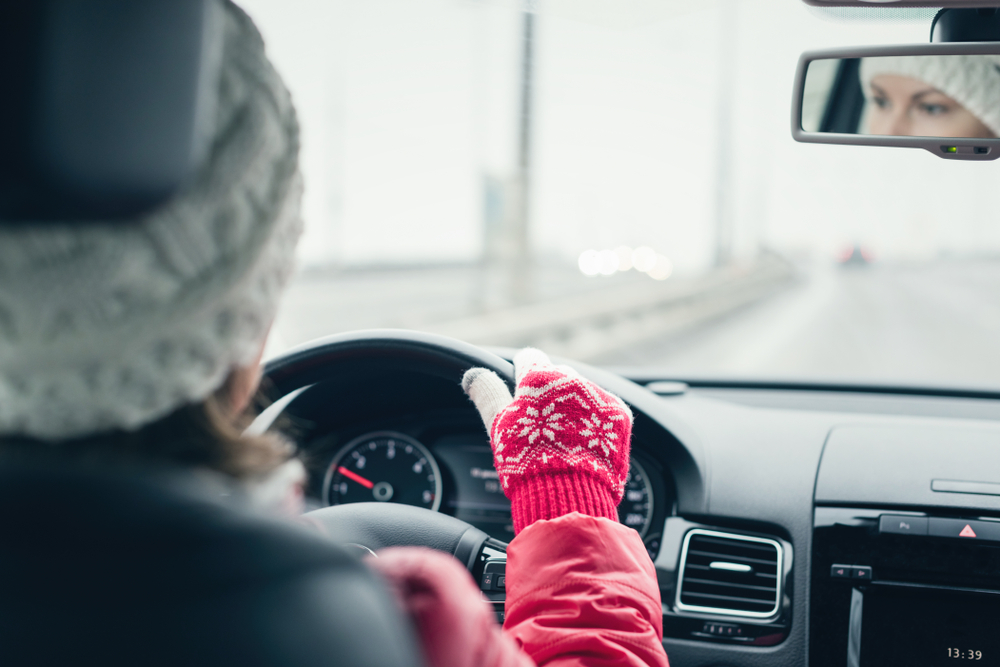 Many people choose to drive to visit family and friends or to go on vacation for the holidays. This makes it important for motorists to understand the risks of driving during the holiday season and to learn about steps they can take to avoid being involved in a crash. Here are some of the top tips for avoiding auto accidents this holiday season. 
Don't Drink and Drive
The holidays offer many opportunities for attending parties, dinners, and family get-togethers where alcohol may be served. As a result, the rates of drunk driving accidents tend to spike during the holiday season. You should always avoid driving after consuming alcohol. Make alternative plans to get home by either having a designated driver, calling an Uber/Lyft/taxi, taking public transportation, or making arrangements to stay the night if you visit friends and family
Avoid Driving Late at Night
Many holiday parties end later at night, meaning that partygoers hit the road as they begin to feel tired or drowsy. Driving during the late evening or early morning hours increases your risk of drowsy or fatigued driving, which can be just as dangerous as driving drunk. In addition, driving at night reduces your visibility and makes it more difficult to see hazards on the road. Always try to avoid driving during nighttime hours whenever possible.
Plan Ahead to Avoid Traffic
Traffic often becomes crowded during the holidays, with local roads filled with drivers running around to finish their holiday shopping or plans for holiday parties. Highways can also become jammed around Christmas and New Year's as people travel to and from their holiday destinations. If you plan to take a road trip or be on the road for most of the day, it is wise to plan your departure time and route ahead of time so that you can avoid the worst of the traffic. With more cars on the road, you are much more likely to get involved in an accident. 
Know Your Route
Travelers often get into accidents when they become lost on long road trips. People from out of town may not be familiar with local traffic patterns and cause an accident. Or drivers may cause accidents on the highway when they become frustrated after missing a turn or exit or when they are about to miss their turn or exit and decide to make an unsafe maneuver on the road. Drivers who are unfamiliar with their route may also become distracted by looking at a map or a navigation screen. If you plan on taking a road trip, it can be helpful to familiarize yourself with your route so that you are less likely to get lost or to make a sudden or dangerous maneuver trying to get back on course if you find yourself about to take the wrong road.
Stay Off the Road in Bad Weather
The early winter season can easily see rough weather like freezing rains or even snow and ice. If you can avoid driving during and immediately after inclement weather, you can help reduce your risks of being involved in an accident by letting states and municipalities clear the roads.
Contact a Scotch Plains Personal Injury Lawyer to Discuss Your Case in New Jersey
Did you or a loved one sustain serious injuries due to someone else's fault in New Jersey? Don't let the medical bills pile up while you wait for the negligent party or their insurance company to do the right thing. Right now, you need an aggressive personal injury attorney on your side, fighting to get you the compensation you need, want, and deserve. The skilled attorneys at Bramnick, Rodriguez, Grabas, Arnold & Mangan, LLC represent clients injured in Scotch Plains, Edison, Elizabeth, Clifton, and throughout New Jersey. Call (908) 325-5571 or fill out our online contact form to schedule a free consultation about your case. We have an office conveniently located at 1827 E. 2nd St., Scotch Plains, NJ 07076, as well as offices in Westfield, Newark, East Brunswick, Clifton, Cherry Hill, and Elizabeth.
The articles on this blog are for informative purposes only and are no substitute for legal advice or an attorney-client relationship. If you are seeking legal advice, please contact our law firm directly.