Summer Vacation Safety Tips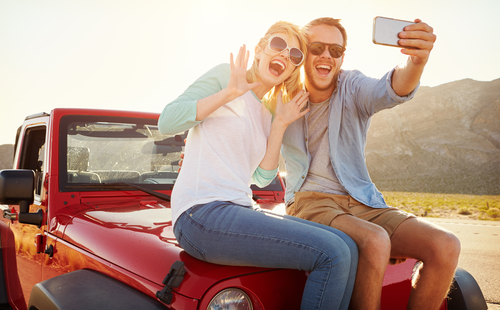 The summer season often means many of us will hit the road to get out to enjoy events in the warmer weather and to take road-trip vacations. While the summer is considered the most dangerous season to be driving, you can take steps to help keep yourself safe and protect yourself from the increased risks of motor vehicle accidents on the road this summer. 
Summer Accident Statistics
According to the National Highway Traffic Safety Administration, the summer months of June, July, August, and September represent some of the deadliest months to be on the road. Accident rates tend to go up in the summertime due to the increased amount of traffic, the increase in total miles driven, and the increase in inexperienced teen drivers hitting the road during the summer. 
A little over a third of all motor vehicle accident fatalities occur during these months. In 2017, the June through September period saw a total of 12,291 motor vehicle accident fatalities nationwide. 
The summer season also includes the Memorial Day, Independence Day, and Labor Day holidays. Holidays periods tend to see a spike in traffic accidents and fatalities. In 2018, national statistics from summer holidays included:
Memorial Day: 389 traffic fatalities, 37 percent from alcohol-involved accidents.
Independence Day: 152 traffic fatalities, 40 percent from alcohol-involved accidents.
Labor Day: 375 traffic fatalities, 38 percent from alcohol-involved accidents.
Before You Leave
The first steps you can take to help keep yourself while traveling by road this summer begin before you leave for your trip. Important pre-trip safety tips and steps include:
Take your car in to the mechanic for an inspection and to take care of regular maintenance items, such as changing your oil and filter and ensuring that coolant and wiper fluids are topped off. 
Ensure that your tires have sufficient tread or are not old or damaged. The popular rule of thumb says that you should replace your tires if you can see the top of Lincoln's head on a penny held upside down. Before you set off, you should also make sure that your tire pressure is at the level recommended by your manufacturer.
Plan your route before you leave, including programming your navigation device or system so that you don't have to be distracted while behind the wheel. Also try to leave early so that you can still get to your destination on time even if you are delayed by traffic or weather. 
Pack an emergency kit in your vehicle, which should include a flashlight or lantern, water, jumper cables, gloves, hazard triangle or road flares, a cell phone charger battery, and a first-aid kit.
While on the Road
Safety continues while you're on the road. Critical tips to remember to help keep yourself safer while on the road this summer include:
If on a long road trip, try to switch driving duties with other drivers in your vehicle. At the very least, take frequent stops to stretch, use the restroom, and get some fresh air so you can stay energized.
Avoid the temptation of distractions while driving, such as using your cell phone or eating or drinking.
Stay to the right on the highway, leaving the left-hand lanes for passing.
Contact a Scotch Plains Personal Injury Lawyer to Discuss Your Car Accident Case in New Jersey
Did you or a loved one sustain serious injuries due to a car accident in New Jersey? Don't let the medical bills pile up while you wait for the negligent party or their insurance company to do the right thing. Right now, you need an aggressive personal injury attorney on your side, fighting to get you the compensation you need, want, and deserve. The skilled attorneys at Bramnick, Rodriguez, Grabas, Arnold & Mangan, LLC represent clients injured because of car accidents in Union, Plainfield, East Orange, Irvington, and throughout New Jersey. Call (908) 325-5571 or fill out our online contact form to schedule a free consultation about your case. We have an office conveniently located at 1827 E. 2nd St., Scotch Plains, NJ 07076, as well as offices in Westfield, Newark, East Brunswick, Clifton, Cherry Hill, and Elizabeth.
The articles on this blog are for informative purposes only and are no substitute for legal advice or an attorney-client relationship. If you are seeking legal advice, please contact our law firm directly.