Can I Sue a Drunk Driver?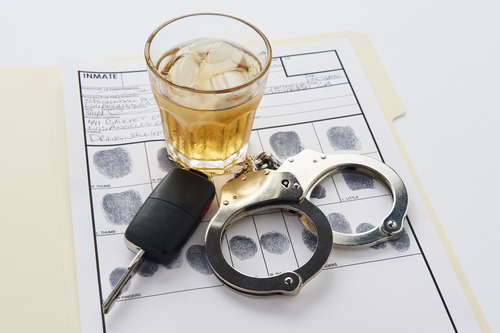 According to the National Highway Traffic Safety Administration (NHTSA), one person dies from a drunk driving accident every 50 minutes. These sobering statistics show not only how often DUI accidents occur, but of how they can change a family's life in an instant. For those who survive accidents with drunk drivers, the injuries they are left with can be catastrophic and often require lifelong care. 
Related Blog: A Guide To Personal Injury And Drunk Driving Accidents
Common Injuries Resulting from a Drunk Driving Accident
Drunk driving accidents can result in significant catastrophic injuries for all involved, including:
Internal bleeding
Loss of limb
Broken bones
Internal organ damage
Burns
Hearing or vision loss
What makes these types of accidents often much worse than other types of motor vehicle accidents is that they are entirely preventable. But when a drunk driving accident does occur, who can the injured party – or their family – hold responsible?
New Jersey Liquor Laws
Establishments that serve liquor can be held liable in the event that one of their patrons caused an accident under N.J.S.A. 2A:22A-4. Dram shop liability allows individuals to file a civil lawsuit against the owner of the liquor license if the person who caused the accident was seen to be visibly intoxicated but was still sold beer, wine or any other type of liquor. 
In the event of an accident, victims are allowed to pursue damages in one of two scenarios. The first is that the employee or holder of the liquor license served a person who was visibly intoxicated. Legally speaking, visibly intoxicated refers to the state of intoxication accompanied by a noticeable act or series of acts which clearly give off signs of intoxication. These signs can include loud and boisterous behavior, noticeable staggering, slurred speech and consuming alcohol beverages too quickly. A plaintiff may also seek damages if the liquor licensee or employee served a minor despite having reasonable suspicion that they were underage.
Who to Sue and What Damages Can I Seek?
In New Jersey, the drunk driver and the establishment that served the liquor may be named in the lawsuit. Plaintiffs are able to seek the following damages:
Lost wages
Medical bills
Child care and housekeeping services
Rehabilitation and/or ongoing care
Property damage
Pain and suffering
In particularly egregious cases of drunk driving, a jury may award the plaintiff punitive damages, which are meant to punish the defendant for their gross negligence.
Contact A Scotch Plains Personal Injury Lawyer To Discuss Your Drunk Driving Accident Case In New Jersey
Did you or a loved one sustain serious injuries due to a drunk driving accident in New Jersey? Don't let the medical bills pile up while you wait for the negligent party or their insurance company to do the right thing. Right now, you need an aggressive personal injury attorney on your side, fighting to get you the compensation you need, want, and deserve. The skilled attorneys at Bramnick, Rodriguez, Grabas, Arnold & Mangan, LLC represent clients injured because of drunk driving accidents in Newark, Scotch Plains, Westfield, Morristown, and throughout New Jersey. Call 866-845-5571 or fill out our online contact form to schedule a free consultation about your case. We have an office conveniently located at 1827 East Second Street, Scotch Plains, NJ 07076 as well as offices located in Westfield, Morristown, East Brunswick, Clifton, Cherry Hill, and Newark.
The articles on this blog are for informative purposes only and are no substitute for legal advice or an attorney-client relationship. If you are seeking legal advice, please contact our law firm directly.