Smart Road Tips To Keep You Safe This Halloween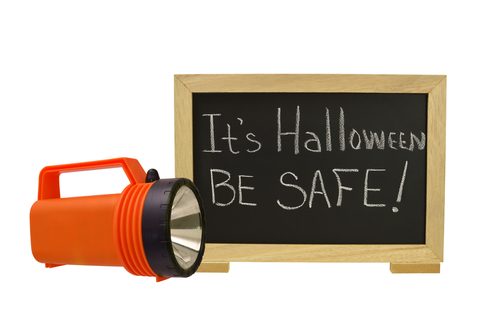 While Halloween is an important part of many people's childhood due to the chance to go trick-or-treating, that also means that Halloween is one of the deadliest days for pedestrians. With so many people, children especially, walking around in the low light of the evening hours, the chances of an accident are very high. If you will be out driving this Halloween, or if you have children that will be trick-or-treating, you should familiarize yourself with tips to help keep everyone safe out there on Halloween.
Why Is Halloween Dangerous for Pedestrians?
A study by the Journal of the American Medical Association found that the risk of a fatal pedestrian accident is 43 greater on Halloween. There are a couple of factors that increase the rates of pedestrian accidents on Halloween, including:
Increased pedestrian traffic from trick-or-treaters
Low lighting as most trick-or-treating takes place around and after sunset
Adults going to Halloween parties may consume alcohol and then get behind the wheel
Tips for Trick-or-Treating
Tips for trick-or-treaters and their parents to follow to help reduce the risk of getting into an accident with a motor vehicle include:
Parents or guardians should accompany trick-or-treaters under the age of 12
Trick-or-treaters should always walk, never run
Trick-or-treaters and their chaperones should always stick to walking on sidewalks wherever possible. Avoid walking in the street, or walking across people's lawns where there may be tripping hazards
Parents should remind trick-or-treaters to look for cars when walking past a driveway or when walking across the street
Pedestrians should never assume that a motorist sees them or will yield the right of way
Trick-or-treaters, especially young children, should finish up trick-or-treating before it becomes very dark
Trick-or-treaters should wear costumes with brighter colors, or at the very least parents should add reflective tape to the costume or a candy bag/bucket
Trick-or-treaters should also carry a lantern or flashlight to help make themselves more visible to motorists
Parents should ensure that children's costumes do not impede their vision, especially if a costume has a mask
Tips for Motorists
Drivers can also help reduce the risk of an accident on Halloween involving a trick-or-treater by:
Driving slowly in residential neighborhoods
Avoiding drinking and driving
Avoiding distracted driving, including texting while driving
Keeping eyes open for children who may dart out into the street
If you are driving children around for trick-or-treating, make sure that children are buckled up, or sitting in a car seat if appropriate. Also ensure that a child's costume does not interfere with the proper fit of the car seat harness or seat belt
Pull over to the curb where it is safe to do so to let children exit away from traffic. Remember to use your hazard lights to warn other motorists when dropping children off
If you are going somewhere during the trick-or-treating hours, try to park where you will not need to back up. If you do have to back out of a parking spot, ideally have someone outside your vehicle who can look out for children who might dart behind your vehicle
Contact a Scotch Plains Personal Injury Lawyer to Discuss Your Car Accident Case in New Jersey
Did you or a loved one sustain serious injuries due to a car accident in New Jersey? Don't let the medical bills pile up while you wait for the negligent party or their insurance company to do the right thing. Right now, you need an aggressive personal injury attorney on your side, fighting to get you the compensation you need, want, and deserve. The skilled attorneys at Bramnick, Rodriguez, Grabas, Arnold & Mangan, LLC represent clients injured because of car accidents in East Orange, Irvington, Edison, Woodbridge, and throughout New Jersey. Call (908) 325-5571 or fill out our online contact form to schedule a free consultation about your case. We have an office conveniently located at 1827 E. 2nd St., Scotch Plains, NJ 07076, as well as offices in Westfield, Newark, East Brunswick, Clifton, Cherry Hill, and Elizabeth.
The articles on this blog are for informative purposes only and are no substitute for legal advice or an attorney-client relationship. If you are seeking legal advice, please contact our law firm directly.