5 Safety Tips for Your Child's Next Birthday Party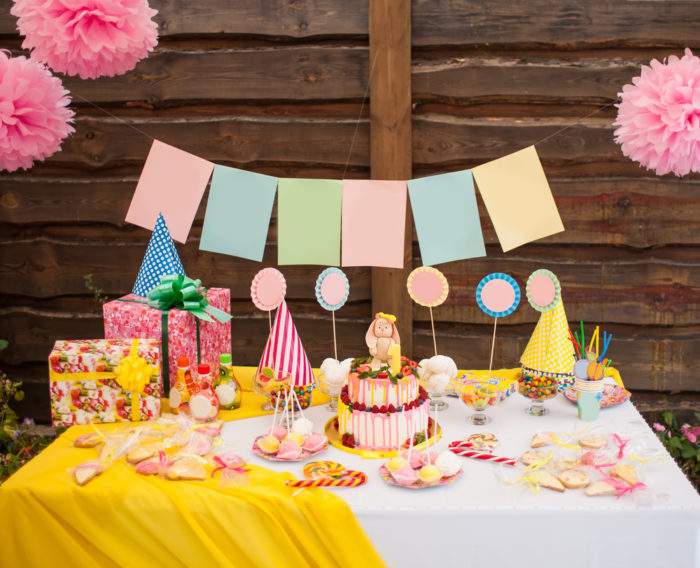 Few things are as fun for a child as a birthday party. All their friends and family come over to celebrate. But without the right safety precautions in place, a birthday party could become a massive liability for the person hosting the party, as well as a danger for the guests. But following these basic safety tips can help ensure the party stays both fun and safe for all involved:
Secure the Area
Whether the party is happening at your home or in an allotted space, it pays to take time to do a walkthrough of the property to make sure there are no safety hazards. Loose floorboards, cracked tiles, and shoddy fixtures could all lead to injury. Address any potential hazards before setting up for the party.
Mind the Food Selection
Gluten-free, peanut allergies, diabetes – birthday parties can be a gathering of allergies and dietary restrictions. Serving the wrong food can cause a person severe injury. When throwing a birthday party, it helps to contact guests regarding any food allergies that their child may have and planning snacks and food around this. The food does not exclusively have to be catered to everyone, but separate options should be considered.
Grab Bags and Party Favors
Party favors are widely available in party stores as a convenient off-the-shelf, grab and go package. These grab bags often contain toys, stickers, plastic jewelry and other little trinkets. Before handing out or buying these, check the contents and mind any choking hazards or broken toys that could become choking hazards. Alternatively, give the grab bags to the parents on the way out of the party so they may go through them as well. If candy is included, consider gummy and chewy candies, rather than small hard candies.
Bounce Houses and Trampolines
A staple of birthday parties everywhere, bounce houses and trampolines are both the most fun attraction at a party and the most dangerous if precautions are not taken. Research shows that over 3,000 children are hospitalized with trampoline injuries every year. Common injuries can be as mild as bumps, scrapes, and bruises, to more severe injuries like cuts, concussions, and broken bones.
When renting one of these, research the company that supplies them and inspect the items once they are set up. Bounce houses and trampolines should not have exposed metal and should have padded parts if possible. Children playing on these items should be supervised at all times – set ground rules that forbid rough-housing while in use. Of course, some children will do this anyway. For safety, take the time to remove a child who won't comply with the rules set so as to avoid injury to other children.
Supervision and Medical Care
The most important precaution at any birthday party is supervision and readiness. Someone should be supervising the children at all times, regardless of the activity in play. A basic safety kit should be accessible and within reach should a child get injured. Should a pool play a role in the birthday party, make sure someone is trained in CPR or consider hiring a professional lifeguard. In the event the injury is severe, contact emergency services immediately.
Taking these steps can help make any birthday party safe and fun for everyone. Still, accidents do happen for reasons within and without your control.
If your child has been injured at a birthday party or by a defective product, such as a trampoline or a bounce house, contact an experienced New Jersey personal injury attorney at the law offices of Bramnick, Rodriguez, Grabas, Arlold and Mangan, LLC. to schedule your consultation at (908) 322-7000 or contact us online.