Personal Injury Claims: When Is It Better To Settle?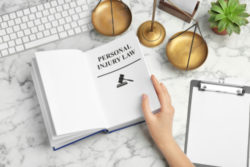 When you first contact a lawyer after an accident or injury, you may be expecting that every case goes to trial. But sometimes, the most effective strategy isn't litigation at all. More personal injury cases are settled out of court than in court, as it is often the most cost effective and least stressful choice in resolving these claims. A good personal injury attorney will consider the costs of litigation including collecting records, experts, and various other witnesses before making a suggestion to their client. Here's why settlement is often the better choice when it comes to personal injury claims.
Insurance Companies Have A Duty To Settle, If Possible
In personal injury cases, insurance companies are often involved. Under New Jersey law, these companies have an affirmative duty to try to come to a settlement agreement, if at all possible. This is to keep litigation costs low for both the insurance companies and the claimants, as any trial can quickly become very costly for both sides. This is called the implied covenant of good faith, and it is built into every policy. There are occasions when the amount the insurance company offers is far apart from the amount the claimant desires, but this is not common. In most cases, both sides can come to an agreement on a figure that fairly compensates you for your injuries without going to court, and it is often the best outcome for both parties.
The Process
When you visit a personal injury attorney to discuss your claim, he or she will ask a number of questions about the accident, gather information about your injuries and after-accident costs, and begin to draft a demand letter. This letter lets the defendant and/or their insurance company know that you aim to seek a recovery for your injuries and begins a dialogue between the two sides.
The insurance code in every state differs and can be confusing and complicated. This is why it is always a good idea to consult an attorney if you are in any way confused about the process or are unsure how much your damages are.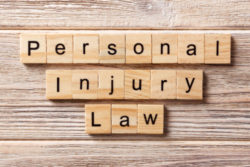 Contact an Experienced New Jersey Personal Injury Attorney About Your Personal Injury Claim in New Jersey
Did you or a loved one sustain serious injuries due to an accident in New Jersey? Don't let the medical bills pile up while you wait for the negligent party, or their insurance company, to do the right thing. Right now, you need an aggressive personal injury attorney on your side, fighting to get you the compensation you need, want, and deserve. The skilled attorneys at Bramnick, Rodriguez, Grabas, Arnold & Mangan, LLC represent clients injured because of car accidents, truck accidents, amusement park accidents and more in Newark, Westfield, Scotch Plains, East Brunswick, Cherry Hill, Clifton, Elizabeth, and throughout New Jersey. Call 877.423.4878 or fill out our online contact form to schedule a free consultation about your case. We have offices conveniently located at 45 Bleeker St. Newark NJ 07102 and in Westfield, Scotch Plains, East Brunswick, Cherry Hill, Clifton and Elizabeth.
The articles on this blog are for informative purposes only and are no substitute for legal advice or an attorney-client relationship. If you are seeking legal advice, please contact our law firm directly.