New Jersey Car Accident Laws (You Need to Know)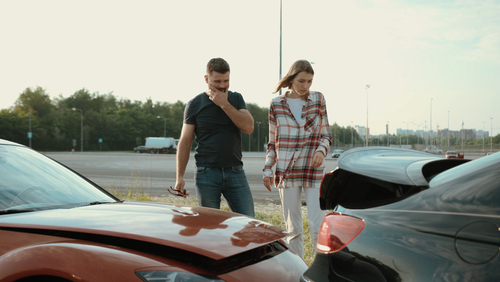 If you have been involved in a car accident in New Jersey, you need to familiarize yourself with the state laws that govern car accidents, as these laws may affect your legal rights and options for pursuing compensation in a car accident case. 
Auto Insurance Requirements
New Jersey is a "no-fault" auto insurance state. This means that drivers are required to purchase auto insurance policies that include personal injury protection coverage. PIP coverage is considered a "no-fault" coverage, since PIP coverage will pay for medical bills and lost wages for the policyholder and all other insured parties, no matter who was at fault for a car accident.
In addition to PIP coverage, New Jersey law also requires drivers to carry bodily injury and property damage liability, which pays out if the driver causes an accident that injures someone or damages another party's property.
A basic policy that meets the requirement of New Jersey law includes the following coverages:
Personal injury protection coverage of at least $15,000 per person, per accident
Bodily injury liability coverage of at least $15,000 per person, $30,000 per accident
Property damage liability coverage of at least $5,000 per accident
Drivers can purchase higher policy limits, as well as additional coverages such as uninsured/underinsured motorist coverage or comprehensive/collision coverage.
Reporting Requirements
New Jersey law also obligates drivers to report any accident they have been in that results in death, bodily injury, or apparent property damage of more than $500. Drivers can report an accident by calling 911 or contacting the local police department or state police directly. If the drivers involved in the accident do not call the police or the police do not write up a report for the accident, the drivers must instead file their own written report within 10 days of the accident.
If a driver is incapacitated and cannot timely file a written report if one is needed, then either another occupant of the vehicle or the owner of the vehicle (if they were not driving) must file the report on behalf of the driver.
Failing to report an accident may result in the imposition of a fine and a driver's license suspension.
Comparative Negligence Rules
In many car accidents, multiple parties share fault for the crash and the injuries and property damage that result. If you bear partial responsibility for a car accident that you were injured in, your car accident claim will be subject to New Jersey's comparative negligence rule. Under the rule, an injured party who bears partial responsibility for causing their injuries is not barred from pursuing a claim for compensation against the other responsible party or parties, unless they are more at fault than the party or parties they are seeking compensation from. However, the injured party's compensation can be reduced in proportion to their share of fault. For example, if an injured driver is found to be 20 percent at fault for the accident they were hurt in, their total compensation award can also be reduced by 20 percent.
The Statute of Limitations
Finally, New Jersey's statute of limitations places a time limit on filing a lawsuit in your car accident claim. Typically, you have only two years from the date of the crash to file suit against liable parties, although certain exceptions may extend this time limit or apply a different time limit. In any event, if you file suit after the statute of limitations has expired on your claim, your case can be dismissed out of court for being untimely.
Contact a Scotch Plains Personal Injury Lawyer to Discuss Your Car Accident Case in New Jersey
Did you or a loved one sustain serious injuries due to a car accident in New Jersey? Don't let the medical bills pile up while you wait for the negligent party or their insurance company to do the right thing. Right now, you need an aggressive personal injury attorney on your side, fighting to get you the compensation you need, want, and deserve. The skilled attorneys at Bramnick, Rodriguez, Grabas, Arnold & Mangan, LLC represent clients injured because of car accidents in Edison, Woodbridge, Old Bridge, Piscataway, and throughout New Jersey. Call (908) 325-5571 or fill out our online contact form to schedule a free consultation about your case. We have an office conveniently located at 1827 E. 2nd St., Scotch Plains, NJ 07076, as well as offices in Westfield, Newark, East Brunswick, Clifton, Cherry Hill, and Elizabeth.
The articles on this blog are for informative purposes only and are no substitute for legal advice or an attorney-client relationship. If you are seeking legal advice, please contact our law firm directly.