Mistakes to Avoid After an Auto Accident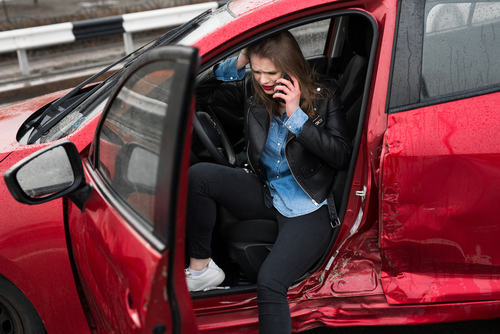 If you have been involved in an auto accident, there are a few key mistakes that you should keep in mind to avoid. Avoiding these mistakes will help protect your legal rights to pursue a claim for compensation against those at fault for the accident.
Not Documenting the Accident Scene
It is important to document details of the accident scene as soon as possible before damage is cleaned up and repaired. Ideally, you should use your cell phone to take photos of the positions of the vehicles after the crash (if they haven't already been moved), vehicle damage, skid marks and debris on the road, and weather, lighting, road, and traffic conditions. 
If you cannot take photos or video yourself due to injuries you sustained in the crash, you should contact a family member or friend to come to the scene to do it for you.
Delaying Medical Treatment
Another common mistake auto accident victims make is not seeking medical treatment right after the crash, usually because an accident victim doesn't feel any pain or other symptoms of injury. However, injuries can sometimes take days or even weeks before manifesting symptoms, due to the shock of the accident. But not seeking prompt medical attention that can diagnose and document injuries suffered in an auto accident may give insurance companies an opening to argue that injuries you later claim as having been caused by the accident were caused by something else or were a pre-existing condition.
Providing the Insurance Company with a Statement
Insurance companies will often ask accident victims to provide a written or oral statement about what happened in the accident. However, auto accident victims should keep in mind that the insurance companies are not on their side. The insurer's primary goal is to limit the amount of money that they have to pay an accident victim. By providing a statement or speaking to the insurance company without first consulting with an attorney, you risk giving an insurer evidence that they may later try to spin and use against you.
Signing Paperwork
Similarly, the insurance company may ask you to sign paperwork to facilitate the "processing" of your insurance claim. However, these documents may contain provisions that actually involve you giving up important rights or legal options. You should never sign anything presented to you by the insurance company without first having it reviewed by an attorney. Don't fall into the trap of accepting quick cash from the insurance company, even if you desperately need it to begin paying bills or other expenses. If you settle your claim with the insurer, you can't later demand more compensation if you end up incurring additional expenses in the future.
Not Hiring an Attorney
Finally, don't try to deal with the insurance companies on your own after an auto accident. Because the insurance companies are looking out for their own interests, you need an attorney who will advocate for you. An attorney can also review any proposed settlements and the facts of your case to advise you whether a settlement will offer you fair compensation for your past, ongoing, and future injuries and losses. 
Contact a Scotch Plains Personal Injury Lawyer to Discuss Your Auto Accident Case in New Jersey
Did you or a loved one sustain serious injuries due to a car accident in New Jersey? Don't let the medical bills pile up while you wait for the negligent party or their insurance company to do the right thing. Right now, you need an aggressive personal injury attorney on your side, fighting to get you the compensation you need, want, and deserve. The skilled attorneys at Bramnick, Rodriguez, Grabas, Arnold & Mangan, LLC represent clients injured because of auto accidents in Edison, Woodbridge, Old Bridge, Piscataway, and throughout New Jersey. Call (908) 325-5571 or fill out our online contact form to schedule a free consultation about your case. We have an office conveniently located at 1827 E. 2nd St., Scotch Plains, NJ 07076, as well as offices in Westfield, Newark, East Brunswick, Clifton, Cherry Hill, and Elizabeth.
The articles on this blog are for informative purposes only and are no substitute for legal advice or an attorney-client relationship. If you are seeking legal advice, please contact our law firm directly.