Jersey City Man Killed in Car Accident on NJ Turnpike in Newark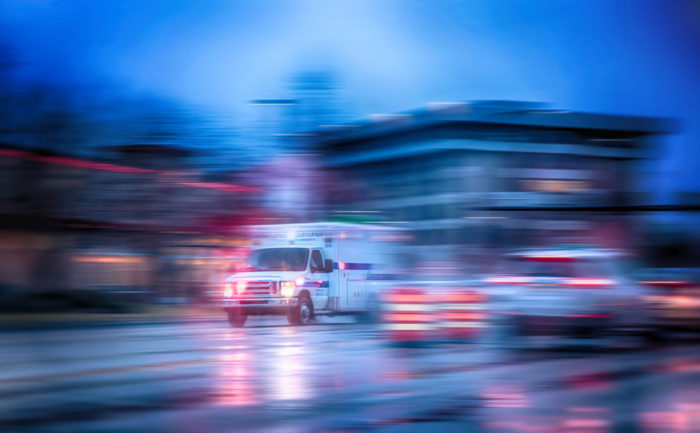 A man died in a car accident on the NJ Turnpike in Newark – and now his family could potentially file a wrongful death lawsuit.
The accident occurred shortly after midnight near Exit 15E on the New Jersey Turnpike in Newark, NJ. The victim, a 30-year-old resident of Jersey City NJ, was actually standing on the roadway when he was struck and killed by another motor vehicle.
The series of events leading up to the fatal accident could potentially result in multiple people being named as defendants if the family members of the victim decide to bring a wrongful death claim. The victim was driving his 2013 Honda Accord on the highway when he was involved in a car accident. After the car crash, the victim got out of his vehicle and began to walk across the southbound lanes of the highway. That's when he was hit by a 2016 Kia Forte.
Concerned motorists dialed 911 and alerted local law enforcement, which immediately dispatched patrol officers and emergency medical crews to the scene. Tragically, emergency medical responders were unable to save the victim; he was pronounced dead less than an hour after the pedestrian accident.
No one else sustained any injuries in the two auto accidents.
Newark law enforcement investigated the motor vehicle accidents and eventually determined that no criminal charges should be filed against the driver of the Kia. (It is unclear if anyone was cited for a traffic violation in connection with the initial car accident.)
Regardless of the outcome of the criminal investigation, however, it is still possible that the family members of the car crash victim could seek compensation by filing a civil suit against the driver of the Kia or against anyone else who may have negligently caused the victim's death.
To learn more, check out the NJ.com article, "Police Identify Man Killed While Trying to Cross Turnpike in Newark."
If you sustained injuries in a car accident, or lost a loved one in an auto accident, the compassionate personal injury and wrongful death lawyers at at Bramnick, Rodriguez, Grabas, Arnold & Mangan, LLC are prepared to help you. We have extensive experience handling personal injury cases and wrongful death claims in New Jersey. Contact the Bramnick Rodriguez legal team today for a free consultation about your case.