Who's At Fault in a Car Accident in New Jersey? What NJ Drivers Need to Know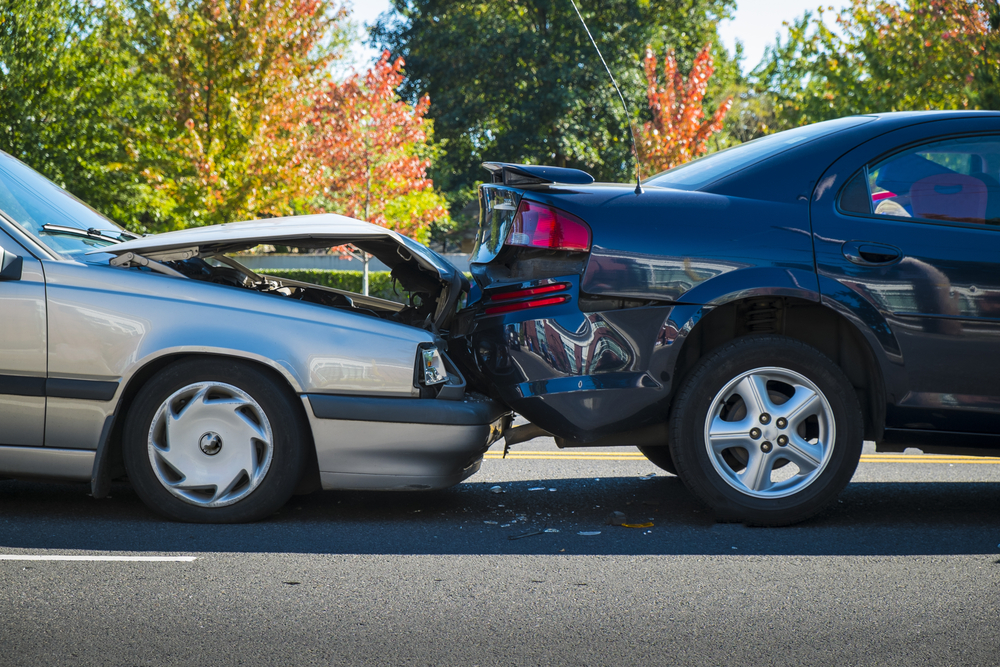 When a car accident happens, arguably the most important question that those involved in the crash will have is who was at fault for the accident. Determining who was at fault for a car accident can be particularly difficult when a crash occurred at an intersection or when an accident involves three or more vehicles. If you have been involved in a car crash, here's what you need to know about how fault for the accident may affect your legal rights and options. 
How is Fault Determined for a Car Accident?
Fault for a car accident may be determined by multiple parties following a crash. First, if police are called to the scene of the accident, the officer's accident report may contain their opinion as to who caused the crash. If the parties involved in the accident later file insurance claims, the insurance companies will also come to their own conclusions as to fault. Finally, if a car accident results in a lawsuit, a jury or judge will make a legal ruling as to who was at fault for the accident and the respective share of fault when multiple parties were responsible.
Examples of evidence that is used to determine fault for a car accident include:
The police accident report or arrest/citation records
Accident scene photos/video
Surveillance camera/traffic camera/dashcam footage
Eyewitness statements
Logs from vehicle electronic data recorders
Post-accident vehicle inspections
Expert accident reconstruction reports
New Jersey's No-Fault System
For many car accidents in New Jersey, fault actually does not become an issue in recovering compensation. This is because New Jersey is a "no-fault" state. Under New Jersey's auto insurance system, drivers and passengers who are injured in an accident are required to first look to their insurance coverage for compensation for their injuries. Every auto insurance policy in New Jersey is required to provide personal injury protection (PIP) coverage, which can provide reimbursement for medical expenses and lost wages.
An accident victim can only seek to hold a driver at fault for their injuries and losses if they either have selected the "full tort" option when purchasing their auto insurance policy or if their injuries are serious enough to meet the "verbal threshold." Typically, injuries that meet this threshold include those that cause permanent scarring/disfigurement, permanent disability, permanent impairment of bodily function, or loss of body parts. 
How to Protect Your Rights After a Car Accident
If you have been involved in a car accident, you may be entitled to hold another driver or other drivers at fault for the injuries you sustained in the crash. Steps to take to protect your legal options include:
Report the accident to law enforcement to have an officer come to the scene to prepare an accident report; if the police do not come to the scene, remember to file your own accident report
Exchange contact and insurance information with each driver involved in the accident
Take photos and video of the scene of the crash
Notify your insurance company
Seek medical attention as soon as possible to have a doctor diagnose any injuries you may have sustained
Speak to a car accident lawyer to get legal representation to protect your interests
Contact a Scotch Plains Personal Injury Lawyer to Discuss Your Car Accident Case in New Jersey
Did you or a loved one sustain serious injuries due to a car accident in New Jersey? Don't let the medical bills pile up while you wait for the negligent party or their insurance company to do the right thing. Right now, you need an aggressive personal injury attorney on your side, fighting to get you the compensation you need, want, and deserve. The skilled attorneys at Bramnick, Rodriguez, Grabas, Arnold & Mangan, LLC represent clients injured because of car accidents in Edison, Woodbridge, Old Bridge, Piscataway, and throughout New Jersey. Call (908) 325-5571 or fill out our online contact form to schedule a free consultation about your case. We have an office conveniently located at 1827 E. 2nd St., Scotch Plains, NJ 07076, as well as offices in Westfield, Newark, East Brunswick, Clifton, Cherry Hill, and Elizabeth.
The articles on this blog are for informative purposes only and are no substitute for legal advice or an attorney-client relationship. If you are seeking legal advice, please contact our law firm directly.