Do DUI Arrests Increase Over the Summer in New Jersey?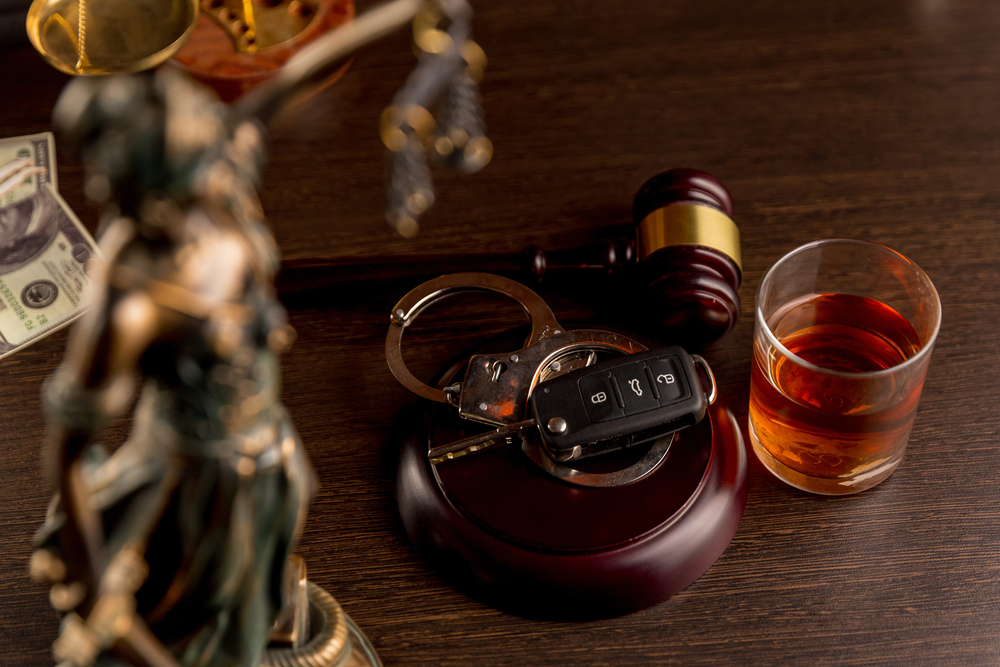 If you drive while under the influence of alcohol, you run the risk of being arrested. While police are always on the lookout for drunk drivers, they may be even more aware during the summer months. The weather is warmer, the days are longer, and backyard BBQs and patio parties with alcohol are common occurrences during the summer months.
Why There's an Increase in DUI Arrests During the Summer
There are a few reasons why we notice an increase in DUI arrests during the summer months, including:
Holiday celebrations: Summer holidays, including Memorial Day, the Fourth of July, and Labor Day, are common party days, many of which often include alcohol. Many local police departments ramp up their police presence and DUI checkpoints on and around these holidays.
Graduation parties: Summer also marks graduation season. An influx of high school and college graduation parties leads to an increase in alcohol consumption. Many of these parties are held at private residences, where people may feel more comfortable drinking and then getting behind the wheel.
Vacationers: The summer months also bring an increase in vacationers to New Jersey to explore our beautiful coastline. People may spend the day at the beach drinking before heading back home. 
Better weather: The long, sunny days put people in better moods. Because of this, they're more likely to stop by a friend's house or go to the bar for drinks after work.
Police know that summer brings all these festivities that may lead to an increase in the number of drunk drivers on the road. As a result, they are more aware of the signs of drunk driving. As they pull more people over and find that they're under the influence, they arrest them to get them off the roads.
How to Avoid DUI Charges This Summer
A DUI charge in New Jersey can be expensive. It can lead to costly fines, your car being towed, and it may even leave you with a criminal record. A record with DUI charges can also affect your employment, especially if you have a commercial driver's license or have to transport goods or people for employment.
No one expects to get a DUI. But, there are things that you can do to reduce your chances of a DUI this summer. For one, always be prepared. Most DUIs occur when someone decides to drive because they don't have other options. Make sure you have options and be realistic about your likelihood of drinking. Choose a designated driver when going out with a group. Download a ride-share app, so you always have another option.
Drinking a cup of water in between drinks can also help you manage your blood alcohol content (BAC) level. It's also important to be aware of any changes in your diet or medications that may lead to alcohol affecting you more. If you plan on attending a house party and you're planning on drinking, hand over your keys to a trusted friend. That way, you won't be tempted to get behind the wheel. If you are charged with a DUI this summer, it's important to reach out to a lawyer as soon as possible to protect your legal rights.
Contact an Experienced Elizabeth DWI Defense Attorney About Your Drunk Driving Charges in New Jersey
Have you been charged with a DWI or DUI offense in New Jersey? A drunk driving conviction could leave you with a permanent record, and it could result in your driver's license being suspended for a very long time. That is why it is imperative that you speak with a qualified DWI defense lawyer about your case. The lawyers at Bramnick, Rodriguez, Grabas, Arnold & Mangan, LLC represent clients charged with drunk driving, breath test refusal, and related offenses in Clifton, Elizabeth, Scotch Plains, and throughout New Jersey. Call (908) 325-5571 or fill out our confidential online form to schedule a free consultation about your case. We have an office conveniently located at 1827 E 2nd St, Scotch Plains, NJ 07076, as well as offices in Westfield, Newark, East Brunswick, Clifton, Cherry Hill, and Elizabeth, NJ.
The articles on this blog are for informative purposes only and are no substitute for legal advice or an attorney-client relationship. If you are seeking legal advice, please contact our law firm directly.