Defending Against Fraud Charges in New Jersey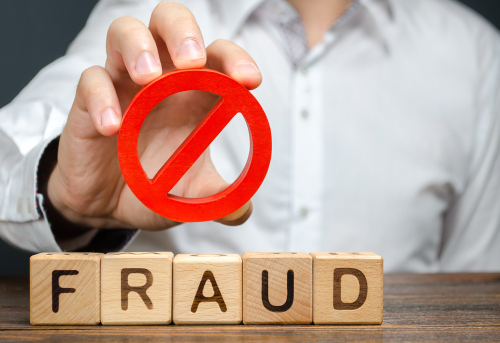 In New Jersey, fraud is considered to be any act or omission of wrongful deception intended to secure a financial or personal gain, usually at the expense of the target of the fraud. While fraud is generally thought of as a non-violent crime, a conviction for a fraud offense may still expose a defendant to serious consequences.
If you have been charged with fraud in New Jersey, here is some information that can help you in defending against your charges.
Types of Fraud Under New Jersey Law
Examples of fraud that are prohibited under New Jersey criminal law include:
Forgery
Embezzlement, or the theft of funds that have been placed into one's trust or control
Bank fraud
Credit card fraud
Tax fraud
Insurance fraud
Bankruptcy fraud
Mail fraud
Wire fraud
Internet fraud
Common Defenses to Fraud Charges
Depending on the facts of your case, you may have a defense available to you against your New Jersey fraud charges. Examples of defenses that may be raised against a fraud charge include:
Lack of intent to defraud or engage in a fraud scheme
Mistaken identity – in other words, you were not the person who perpetrated the fraud
You were authorized to take or accept the financial or personal benefit
You were coerced or placed under duress to engage in fraudulent activity, through threats to your or another person's well-being
The prosecution's evidence was obtained in violation of your constitutional rights, such as through an unlawful search of your person or property
Penalties for a Fraud Conviction
Depending on the particular type of fraudulent behavior or the value of the assets or property involved in the fraud, a fraud charge may be graded at one of several levels of criminal offense. The grading of a fraud charge will determine the penalties that may be imposed in the event of a conviction. Potential penalties for a fraud conviction in New Jersey include:
Disorderly persons offense (misdemeanor): Up to six months in jail and/or a fine of up to $1,000
Fourth-degree indictable offense (felony): Up to 18 months in prison and a fine of up to $10,000
Third-degree indictable offense: Three to five years in prison and a fine of up to $15,000
Second-degree indictable offense: Five to 10 years in prison and a fine of up to $150,000
How a Criminal Defense Attorney Can Help You Face Fraud Charges in New Jersey
Depending on the grading of your fraud charge, you may be facing substantial prison time and fines in the event of a conviction. A criminal defense lawyer can help you face your charges and work to secure an acquittal or dismissal or another favorable outcome to your charges by:
Conducting an independent investigation of your case, rather than relying solely on the evidence provided by the prosecution, to potentially find evidence that may be useful in your defense
Challenging the state's case by moving to exclude unlawfully obtained or unreliable evidence and moving to reduce or dismiss charges for lack of sufficient evidence to support probable cause
Negotiating a plea deal, where appropriate, that can help avoid the most severe penalties from a conviction
Advocating your defense at trial if you choose to fight your charges
Contact an Experienced Scotch Plains Criminal Defense Lawyer About Your Fraud Charges in New Jersey
Were you arrested or charged with fraud in New Jersey? The consequences of a conviction could be severe, leaving you with a permanent criminal record and possibly even sending you to jail. That is why you need to speak with a qualified criminal defense attorney as soon as possible about your case. The attorneys at Bramnick, Rodriguez, Grabas, Arnold & Mangan, LLC  have successfully represented clients charged with fraud in Passaic, Wayne, Union, Plainfield, and throughout New Jersey. Call (908) 325-5571 or fill out the online contact form to schedule a consultation with a member of our legal team. We have an office conveniently located at 1827 E. 2nd St., Scotch Plains, NJ 07076, as well as offices located in Westfield, Newark, East Brunswick, Clifton, Cherry Hill, and Elizabeth.
The articles on this blog are for informative purposes only and are no substitute for legal advice or an attorney-client relationship. If you are seeking legal advice, please contact our law firm directly.