Can I Go to Jail for Criminal Mischief in NJ?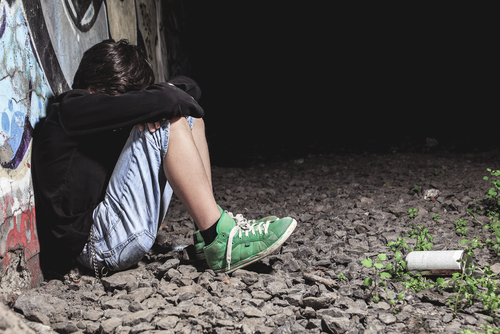 Criminal mischief sounds like a minor juvenile crime, but it carries hefty consequences in New Jersey. Criminal mischief can include a wide number of actions, so it's important to know the law before you attempt to pull off a prank on another person or business. Too many learn too late that their joke is actually considered a crime.
What Constitutes Criminal Mischief in New Jersey?
New Jersey law defines criminal mischief as purposely and knowingly damaging another person's property. The law extends this definition to also include reckless or negligent actions that lead to damage as a result of using dangerous means like explosives, fires or weapons. Here are the most common types of actions that often get cited as criminal mischief in our state:
Trespassing
Vandalism
Drawing graffiti on property
Destroying property like mailboxes or windshields
Defacing business property
Defacing government property
Damaging a rental property
Stealing or defacing political signs
Clearly, criminal mischief isn't just a crime that's reserved for juveniles or minor offenders. It's a crime that occurs anytime someone else intentionally damages another person's things. So, can you get sentenced to jail time for this type of offense?
Related blog: When Could A Juvenile Be Charged As An Adult?
Penalties for Criminal Mischief in New Jersey
The severity of a criminal mischief charge hinges on a few things. In general, the more dangerous your actions were and the higher the degree of damage you caused, the more severe your penalties will be. When the damage was minor, you'll likely get charged with a Disorderly person's offense, which will be based on the loss to the victim and whether or not there was the possibility of harm to any person.. . If your actions were serious, though, then you could get hit with a felony.
Here are the most common types of penalties you'll face after a criminal mischief charge in New Jersey:
Jail time
Significant fines
A lengthy probation period
Paying restitution to the property owner
If you're hoping to avoid jail time, then it's best to hire a lawyer as soon as possible after your arrest. An experienced criminal defense lawyer will help advise you on how to defend yourself against your criminal mischief charge.
Contact an Experienced Scotch Plains Criminal Defense Lawyer About Your Criminal Mischief Charges
Were you arrested or charged with criminal mischief in New Jersey? The consequences of a conviction could be severe, leaving you with a permanent criminal record and possibly even sending you to jail. That is why you need to speak with a qualified criminal defense attorney as soon as possible about your case. The attorneys at Bramnick, Rodriguez, Grabas, Arnold & Mangan, LLC have successfully represented clients charged with criminal mischief in Newark, Scotch Plains, Westfield, Morristown, and throughout New Jersey. Call 866-845-5571 or fill out the online contact form to schedule a consultation with a member of our legal team. We have an office conveniently located at 1827 East Second Street, Scotch Plains, NJ 07076 as well as offices located in Westfield, Morristown, East Brunswick, Clifton, Cherry Hill, and Newark.
The articles on this blog are for informative purposes only and are no substitute for legal advice or an attorney-client relationship. If you are seeking legal advice, please contact our law firm directly.