Can I Be Deported for Filing a Workers' Compensation Claim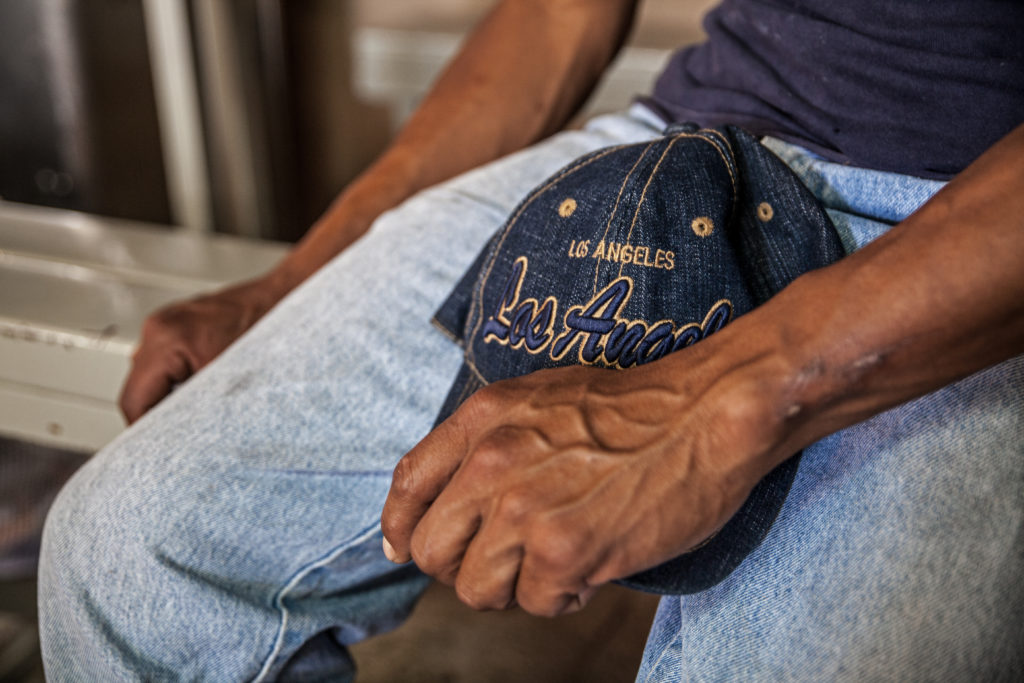 Undocumented workers often work in some of the toughest and most dangerous jobs available, meaning that they tend to face significant risks of being injured on the job. Despite this fact, most undocumented workers are hesitant to report their on the job injures due to an overwhelming fear of being deported for filing a workers' compensation claim.
However, undocumented workers should know that despite not legally being able to work in the U.S., they are still entitled to receive workers' compensation benefits if they are injured while working in the U.S. Of course, filing a formal claim for workers' compensation benefits does carry certain legal risks for an undocumented worker.
Workers' Comp Benefits Are Available to Undocumented Workers
Even though employers are required to refuse to hire undocumented workers or terminate an undocumeted worker upon learning of their immigration status, a worker's immigration status has no bearing on their right to workers' compensation benefits in the event of a work injury or occupational illness. Workers' compensation benefits in New Jersey can include:
Payment of all reasonable and necessary medical treatment and physical rehabilitation until the injured worker reaches maximum medical improvement (the point at which no further treatment will improve the worker's condition)
Temporary disability benefits, or partial wage replacement if a worker loses out on income while recovering from an occupational injury or illness
Permanent disability benefits, which is comprised of an award of payments based on the extent of the disability suffered
Vocational rehabilitation, including job retraining and replacement if a worker cannot return to their old job but can work in another field
Death benefits to a deceased worker's family, including compensation for funeral and burial expenses and an award of payments to make up for the loss of the deceased worker's income
While an undocumented worker who suffered a work-related injury or illness may be entitled to file a claim for workers' compensation, whether an undocumented worker should file a claim requires a different consideration.
Potential Risks in Applying for Workers' Comp as an Undocumented Worker
Unfortunately, many employers will try to dissuade undocumented employees from filing for workers' compensation benefits. An employer will be subject to fines and other sanctions if the government finds out the employer had hired undocumented workers. This may motivate some employers to claim that an undocumented employee will be deported for filing a workers' compensation claim. An employer may even threaten to retaliate against undocumented employees who try to seek workers' comp for a work injury or occupational illness by alerting immigration officials regarding the worker's undocumented status.
However, when an undocumented worker files a claim for workers' comp, that does not mean that immigration officials will automatically become involved. Immigration officials usually only get involved in an undocumented worker's workers' comp claim when the employer reports the worker to ICE. But an employer breaks the law by reporting their undocumented worker to immigration officials in retaliation for the worker exercising their right to seek workers' compensation. In addition, the employer will also likely face legal liability for having employed an undocumented worker.
Despite the risk of involvement with the immigration system and potential deportation, an undocumented worker may still choose to apply for workers' compensation benefits when they have sustained a permanently debilitating injury or illness that will render them unable to work.The undocumented worker's employer will still be required to pay workers' compensation benefits, even if the worker is forced to return to their home country. But an undocumented worker who applies for workers' comp should never rely on false or fabricated documents or information to avoid attention from immigration officials, as doing so may constitute insurance fraud or another crime.
Contact a Scotch Plains Workers' Compensation Lawyer to Discuss Your New Jersey Workplace Injury Case and Whether You Can Be Deported for Filing a Workers' Compensation Claim
A workplace injury can be devastating, particularly if it prevents you from returning to work for an extended period of time. Although New Jersey Workers' Compensation laws are supposed to provide you with reimbursement for medical expenses and replacement pay for missed time at work, it is not always easy to get the Workers' Comp benefits you deserve. That is why you should speak with a knowledgeable Workers' Compensation lawyer about your situation and get guidance throughout the claims process.
The experienced Workers' Compensation attorneys at Bramnick, Rodriguez, Grabas, Arnold & Mangan, LLC represent clients in Union, Plainfield, East Orange, Irvington, and all across New Jersey. Call (908) 325-5571 or fill out our convenient online contact form today to schedule a free consultation about your work injury case. Our main office is located at 1827 East Second Street, Scotch Plains, NJ 07076, and we also have offices in Westfield, Newark, East Brunswick, Clifton, Cherry Hill, and Elizabeth.
The articles on this blog are for informative purposes only and are no substitute for legal advice or an attorney-client relationship. If you are seeking legal advice, please contact our law firm directly.