Bramnick Rodriguez Personal Injury Lawyers Take Calls 7 Days a Week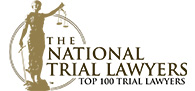 At Bramnick, Rodriguez, Grabas, Arnold & Mangan, our certified civil trial lawyers take calls 7 days a week to assist you with your personal injury matters. That's because we understand that serious accidents can happen anytime – even on the weekend.
If you have been injured in a slip and fall accident, a car accident, or any other type of accident in New Jersey, we have investigators who will visit the scene immediately. Beyond that, our skilled legal team will aggressively pursue compensation for you both during the pre-trial negotiation stage and at trial, if necessary.
If you are in need of one of our certified trial lawyers and would like to schedule an appointment at your home or at one of our six New Jersey offices, always feel free to call our main number at 866-845-5571 or contact us online to schedule a free consultation. Additionally, Bramnick Rodriguez continues to accept referrals and forward referral fees per Rule 1:39-6(d).