Applying for a Green Card in New Jersey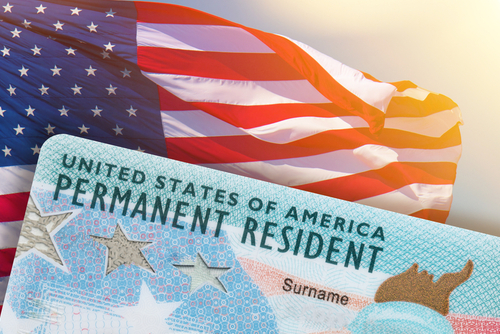 If you are applying for a green card, you may wonder whether or not you need a lawyer to help you with the process.
Applying for a Green Card While Overseas
If you live overseas, you need to keep in mind that an attorney cannot go with you to your consular interview. However, a lawyer can help you with preparing the paperwork for your green card application and can field follow-up communications from the consulate on your behalf.
Read more: Upcoming Immigration Changes Providing A Path To Citizenship
Hiring a Lawyer When You Don't Understand Your Legal Options
You may have multiple paths available to you to apply for a green card. However, the immigration system can seem complex to many people. For example, you may qualify for several types of visas, or you may be weighing whether to get married first and enter on an immigrant visa, or to enter on a fiance visa instead. Different options come with different requirements, fees, and processing times. An immigration attorney can identify what paths to apply for a green card may be available to you and advise which option may give you the best chance at having your application approved. 
Hiring a Lawyer If You Are Already in Immigration Court
If you are considering applying for a green card while already in immigration court removal proceedings, an immigration attorney may best be able to guide you through the process to successfully navigate the procedure to obtain your green card. The process for applying for a  green card while facing deportation is significantly more complicated, since the immigration court controls your status.  In addition, an immigration lawyer can help you understand what effect your immigration court proceedings will have on a future application, even if you are permitted to remain in the U.S.
Hiring a Lawyer If You Are Inadmissible
Many immigrants have their green card applications denied on the basis that they are inadmissible for one or more reasons, such as having been convicted of a crime, having previously provided false statements on an immigration form, or having financial instability. An immigration attorney can help you understand what effect your situation may have on your admissibility and help you take steps to remove those barriers, if possible.
Hiring a Lawyer If You Are Facing Obstacles with the Application Process
Arguably, the most common reason why you might hire an attorney to help you with the green card application process arises when you face obstacles with the application process. A green card application will involve gathering significant amounts of documents to prove your eligibility and filling out multiple forms. Making a mistake on your forms or not providing the right types of information or sufficient supporting documentation can lead to your application being denied. An immigration attorney can greatly streamline the process of preparing your application.
In addition, many green card applicants face delays with the consulate or USCIS. Your immigration lawyer often has the ability to inquire about the reasons for delays to your application. Where delays have been caused by missing or incorrect information on your application, a lawyer can be critical to getting your case moving again.
Contact a Scotch Plains Immigration Attorney for a Consultation About Green Cards in New Jersey Today
An experienced immigration attorney can help you explore your options and determine the best course of action for you and/or your family. The experienced New Jersey immigration lawyers at Bramnick, Rodriguez, Grabas, Arnold & Mangan, LLC understand the nuances of federal immigration laws, so we can help you protect your interests. Call us anytime at (908) 325-5571 or fill out the online contact form to schedule a confidential consultation. We have an office conveniently located at 1827 E. 2nd St., Scotch Plains, NJ 07076, in addition to offices located in Westfield, Newark, East Brunswick, Clifton, Cherry Hill, and Elizabeth.
The articles on this blog are for informative purposes only and are no substitute for legal advice or an attorney-client relationship. If you are seeking legal advice, please contact our law firm directly.