Alcohol-Related Deaths Increase in the Summer, So Stay Safe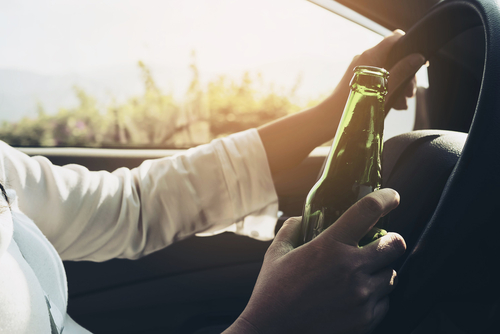 Summertime means beach days, barbecues, and pool parties. However, the activities common to summer are also typically times where people will partake in consuming alcohol. As a result, alcohol-related motor vehicle fatality rates tend to noticeably increase during the summer. The National Highway Traffic Safety Administration states that alcohol-related traffic deaths in the summer can be as high as double the number of deaths in all three other seasons combined. 
Why Do Alcohol-Related Traffic Deat
hs Increase in Summer?
The summer season is the time of year when people tend to be out and about more, so there is increased vehicular traffic. Summer also hosts three important holidays — Memorial Day, Independence Day, and Labor Day — when people get together for events. The rest of the summer is also often filled with other parties and events. People also frequently go on vacations during the summer. As a result, there are plenty of opportunities and motivation for people to drink. However, sometimes people make the unfortunate decision to get behind the wheel when they are too intoxicated to drive.
Steps You Can Take to Protect Yourself from Drunk Driving
When you are out on the road this summer, you can protect yourself from other drivers who may be intoxicated by following a few simple tips:
Always remember to leave enough space between you and other cars, especially the vehicle in front of you.
If a driver is following you too closely, trying to get you to drive faster, or otherwise being aggressive, you should pull out of their way as soon as safe to do so and let them pass.
If you notice a vehicle swerving, drifting out of the lane, or otherwise driving erratically, stay away from them on the road. As soon as it is safe to do so, pull over and notify law enforcement of your suspicions that the driver may be intoxicated.
If you are crossing the street or an intersection as a pedestrian, never assume that vehicles will obey traffic lights or signs or will yield to you if you are in a crosswalk or intersection.
If you plan to drink, always have a plan for getting home safely. Have a designated driver, call a taxi or rideshare vehicle, or plan to stay where you are for the night. Never get into a vehicle with someone who has been drinking, even if they claim that they are "fine". Drivers may begin to exhibit signs of impairment after even just one drink.
What to Do If You Were Injured in an Accident Caused by a Drunk Driver
If you have been injured in a car accident caused by a drunk driver, you can protect your rights and interests by:
Calling 911 after the accident. Don't let the other driver talk you out of contacting law enforcement, as they may only be interested in avoiding arrest if they know they are intoxicated. Avoid any confrontations, and let the responding officers handle the other driver.
If possible, take photos of details of the accident scene, such as vehicle damage, skid marks in the road, and traffic controls at the scene.
Get examined by a doctor as soon as possible after the crash to diagnose any injuries you may have suffered.
Talk to a car accident lawyer to learn more about your legal options for recovering compensation from the drunk driver who injured you.
Contact a Scotch Plains Personal Injury Lawyer to Discuss Your Drunk Driving Accident Case in New Jersey
Did you or a loved one sustain serious injuries due to a drunk driving accident in New Jersey? Don't let the medical bills pile up while you wait for the negligent party or their insurance company to do the right thing. Right now, you need an aggressive personal injury attorney on your side, fighting to get you the compensation you need, want, and deserve. The skilled attorneys at Bramnick, Rodriguez, Grabas, Arnold & Mangan, LLC represent clients injured because of drunk driving accidents in New Brunswick, Perth Amboy, Paterson, Passaic, and throughout New Jersey. Call (908) 325-5571 or fill out our online contact form to schedule a free consultation about your case. We have an office conveniently located at 1827 E. 2nd St., Scotch Plains, NJ 07076, as well as offices in Westfield, Newark, East Brunswick, Clifton, Cherry Hill, and Elizabeth.
The articles on this blog are for informative purposes only and are no substitute for legal advice or an attorney-client relationship. If you are seeking legal advice, please contact our law firm directly.